Calculator virtuoso plays surprisingly melodic rendition of Mozart's Turkish March
25 February 2020, 15:01 | Updated: 26 February 2020, 08:55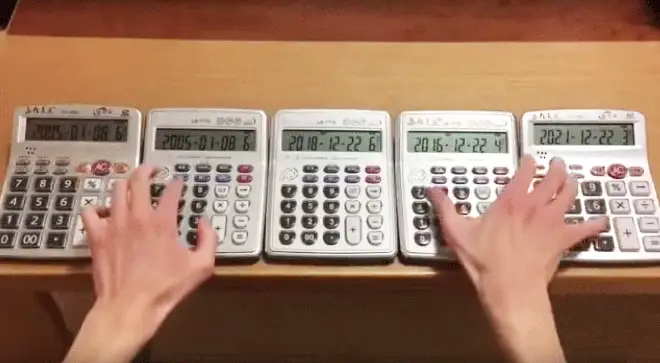 It's one of Mozart's best-loved piano pieces – but now, the song has been given a whole new lease of life on five retro calculators.
A music geek and calculator virtuoso has gifted the world with this superb arrangement of Mozart's 'Rondo alla turca' for five electronic calculators.
In the video (watch below), we see a row of unassuming devices laid out, ready to make their musical debut.
Then, as if by magic, an '80s-style retro sound begins to ring out Mozart's catchy tune with added synth.
Read more: 'Pirates of the Caribbean' theme played by electric toothbrushes >
Mozart wrote his lively Turkish March, which forms the third and final movements of his Sonata No. 11, around 1783 – when he was in his late 20s.
Little did he know that it would be rearranged for... the calculator, hundreds of years later.
Clearly, there's much more to the stationery essential than meets the eye, as it becomes the new instrument of choice for this 21st-century pianist.
It's not the first time we've seen classical music performed on household electronics. Earlier this month, we came across a toothbrush-led rendition of 'He's a Pirate' from Pirates of the Caribbean (watch above).