Handel's best music: 10 of the Baroque composer's greatest works
22 February 2016, 12:06 | Updated: 15 December 2021, 10:40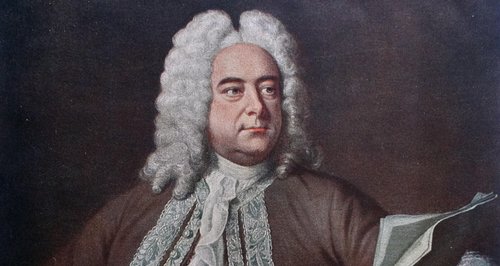 George Frideric Handel was one of the Baroque era's most celebrated musical voices. Here are 10 of his best pieces, as chosen by Classic FM presenters.
1. Zadok the Priest
Anne-Marie Minhall, Classic FM's weekday afternoon presenter, did not hesitate to name her favourite piece by Handel: the most famous of his coronation anthems. "It makes the hair on my neck stand up every time I hear it," she said. "A spine-tingling, choral belter."
Zadok the Priest was also the first work ever to be played on Classic FM, when the station launched in the year 1992.
2. 'Waft her angels' from Jephtha
The first aria that our weekday morning presenter, Aled Jones, sang as a professional was from Handel's final oratorio, Jephtha. "The tenor aria from that oratorio 'Waft her angels' is so beautiful," says Aled.


3. 'Ombra mai fu' from Xerxes
Former Classic FM presenter Jane Jones is usually more drawn to the Romantic repertoire than the Baroque, but this is the one Handel piece that she says she loves to hear sung well.
4. 'The Arrival of the Queen of Sheba' from Solomon
Former Classic FM presenter Charlotte Green said: "I love the liveliness and verve of 'The Arrival of the Queen of Sheba'. It's one of the very first pieces of classical music that I heard when I was little; it's remained a favourite all my life."
5. 'The trumpet shall sound' from Messiah
"I played the trumpet at school," says Classic FM's More Music Drive presenter John Brunning, "and I always aspired to play this. But I sadly never managed it."
6. 'Lascia ch'io pianga' from Rinaldo
Classic FM's More Music Breakfast presenter, Tim Lihoreau, loves this soprano aria. Often heard in advertisements and films, it started life as an Asian dance in Handel's 1705 opera Almira. He later recycled it for an oratorio, and then most famously for his 1711 opera Rinaldo. It was an instant hit.
7. Concerto Grosso Op.6 No.6
Our Classic FM Concert presenter and resident Beethoven expert, John Suchet, can't resist this work, especially the gravely beautiful, elegiac Musette movement. It's one of Handel's masterpieces – he would often perform it as a separate piece during oratorios. It was brilliantly featured on the soundtrack to The Madness of King George.
8. 'Will the sun forget to streak' from Solomon
"Rather appropriate for the time of the year!" said former Classic FM presenter Nick Bailey. This one is sung by the Queen of Sheba towards the end of Handel's 1748 oratorio (and after her famous arrival).
9. 'Air' from Water Music Suite
Smooth Classics presenter Margherita Taylor has often voted for Zadok the Priest in the Classic FM Hall of Fame. But her second favourite Handel work is this, coincidentally another royal commission.
10. Chaconne Variations in G
Catherine Bott said: "This is one of Handel's most inventive keyboard compositions, drawing on French influences from the likes of Rameau and Couperin. Murray Perahia's recording of this is fabulous."