The best classical covers of the Game Of Thrones theme
17 July 2017, 12:40 | Updated: 17 July 2017, 12:43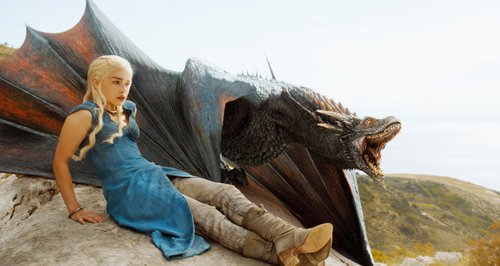 We've put together a list of the best, weirdest and most inventive cover versions of Ramin Djawadi's splendidly epic theme tune. Enjoy!
A folk-inspired version – on bandura and accordion
The amazing team behind the B&B Project have put their unique spin on the iconic theme tune.
Rachmaninov-inspired piano version
Pianist Edoardo Brotto was inspired by the phenomenon that is Game of Thrones to create a pianistic fantasy on the theme tune.
Accordion waltz version
Marlena Hadamiec (also Mus Lene on YouTube) has plucked out the innate waltzing nature of Djawadi's theme:
Changing of the Guard version
Tourists got more than they bargained for when the fuzzy-hatted Queen's Guards took on the GoT theme tune during the changing of the guards. And, to be fair to them, they absolutely nailed it.
Triple-cello basement version
Intense name and basement setting aside, this is pretty stirring stuff from Break of Reality - just three cellos and an enthusiastically goatee'd drummer required to give the epic GoT theme a brand new spin.
Outdoor orchestral version
Beautifully shot, sedately paced and featuring weird yellow ribbons, the people behind this version clearly took their inspiration from the epic outdoor settings of Game of Thrones. Hope they asked the park ranger first, though.
Insane multi-tracked version
Jason Yang is a talented man with time on his hands. The results of this perfect combination is a multi-screen, multi-track extravaganza.
Outdoor chamber version
Aston, a bunch well-frocked young Aussies with music degrees coming out of their f-holes, decide to eschew tradition and went all-out with this outdoor version. Expert flappy drum work too.
Mournful violin version (with candles)
Despite the obvious fire hazards involved with so many candles on display, Taylor Davis does a splendid job of turning the usually-buoyant GoT theme into a yearning and emotional little number. Then she starts a proper fire, puts some chain mail on and it all goes a bit Wicker Man.
Wacky loosened bow version
Two geeky chaps who call themselves Bad Bows (really) have taken the unusual step of loosening one of their bows to create a drone sound to accompany their rather accomplished interpretation of the GoT main theme. And they stand around outside castles and gift shops. Which isn't weird at all.
One-man toilet cubicle version
This ridiculous man took it upon himself to commandeer a public toilet and play five different brass instruments in five different cubicles. The result is musically a bit mixed, but you have to admire his endeavour.