Westworld's orchestral version of 'Paint It Black' sounds perfect
5 October 2016, 12:01 | Updated: 20 October 2016, 16:04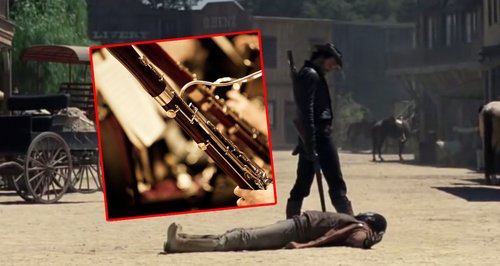 The Rolling Stones classic has been given a brand new orchestral arrangement by Ramin Djawadi, who also happened to compose the Game of Thrones music.
OK, so there's a lot of elements coinciding here. Westworld is finally on TV. It's based on the '70s Yul Brynner film of the same name, but now it's a TV series. Ramin Djawadi has done the music for it, after his success scoring Game of Thrones (AKA the best TV theme in years).

And then there's The Rolling Stones, whose song 'Paint It Black' has been a counter-culture fixture for generations. Now, Djawadi (at least we assume it was him) has turned it into an orchestral work that sounds unbelievably cool over the top of these visuals:

**warning: contains strong language, violence and a satisfying bassoon solo**
Yeah, we don't know what's going on either. Guns basically.