The Game of Thrones theme played on contrabass flute sounds haunting and monumental
28 July 2016, 10:14 | Updated: 5 January 2017, 10:59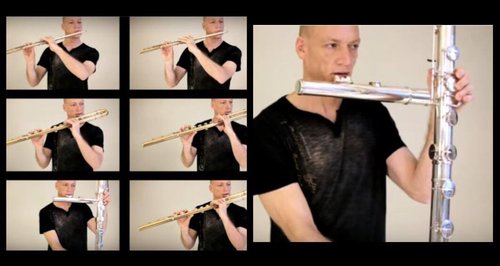 Flautist Wouter Kellerman's multi-track cover of the Game of Thrones theme uses five types of flute and is hauntingly beautiful.
It's a long wait until Season 7 starts, but South African flautist Wouter Kellerman's has a version of Ramin Djawadi's evocative score to help you pass the time.
This multi-tracked rendition of the unmistakable theme uses so much more than just a traditional concert flute. Kellerman makes use of different types of western flute, including fife, alto flute, and bass flute.
He even uses the rarely seen contrabass flute. This gentle giant of the flute family can reach three octaves below middle C, requires a lot more breath to produce sound than the concert flute, and its haunting low register is more than appropriate for this arrangement.
Add a bit of multi-track wizardry, and you get this:
Kellerman is best known as a World Music artist, and has won a Grammy Award for his 2014 album Winds of Samsara, but this Game of Thrones cover is a fantastic show of his versatility.