This metal version of the Westworld theme will melt your face and reveal whether you are an android
21 November 2016, 15:50 | Updated: 25 November 2016, 15:47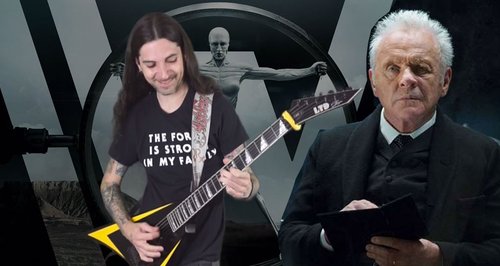 Ramin Djawadi's delicate TV theme becomes 100 times mightier.
We've long been fans of metal guitar YouTube legend Erock's work. His face-melting Moonlight Sonata is a particular favourite at Classic FM Towers.
Westworld's orchestral 'Paint It Black' sounds perfect >
So we're delighted that Erock has taken on Ramin Djawadi's theme tune to sci-fi cowboy series Westworld. His version takes the rather minimal and creepy original, stretches it by an extra minute and inserts the bombast that you would expect from a seasoned axe-wielder (or expert android gunslinger).
Erock remarks: "Totally into this show for many reasons... Also a plus that Ramin Djawadi kills the score in these episodes."
Westworld theme (metal version)
And here's the original in case you haven't seen it yet