The Sixteen choir give inspiring at-home performance of Sheppard's 'Libera Nos'
14 May 2020, 13:30 | Updated: 14 May 2020, 14:06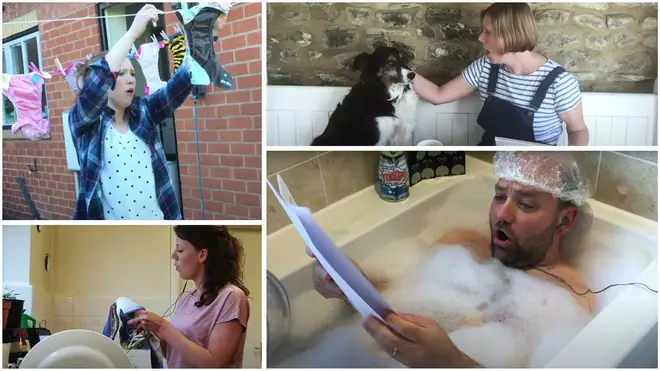 One of the most beautiful virtual performances to come out of this strange time.
Like every musician, members of The Sixteen choir have been missing the joy of performing with each other and for an audience.
In an effort to reconnect with each other, the singers all gathered together virtually to sing an exquisite rendition of John Sheppard's 'Libera Nos', which translates as 'deliver us' or 'free us'. As many of us feel trapped at home, separated from our loved ones, it's particularly poignant.
In their Facebook post, the choir said: "The title not only reflects our collective desire to be released back into normality but has a particular, and unexpected, relevance which becomes apparent at the end of the film."
Read more: The most powerful at-home concerts during coronavirus outbreak >
Sheppard's Libera Nos: A Virtual Performance
They continued: "Recorded at home by every member of the choir and conducted by Harry Christophers, it reminds us that no matter where we are, music is always with us, continuing to uplift and provide peace and hope in these testing times."
After posting the video yesterday, the performance – filmed in the company of the singers' dogs, children and bathtubs – has garnered more than 70,000 views and seems to be resonating with music lovers around the world.
Read more: This stunning video will challenge all your preconceptions about ballet >
One Facebook user wrote: "If there was an Oscar for the Best Virtual Musical Performance, this would win hands down!! As a committed choral music lover, I thought I'd heard everything, but this virtual recording succeeds on every level.
"I've watched it with the good cold shivers through me, and tears in my eyes. But you've set the Bar – how do you better this? Thank you for your efforts."
Thank you to all the singers involved for providing a moment of beautiful music, delivered with a sense of humour. At this time, we need it more than ever.