Classic FM and The Sixteen bring to light centuries-old Byrd motet for 'King Charles' in coronation exclusive
27 April 2023, 00:01 | Updated: 27 April 2023, 19:35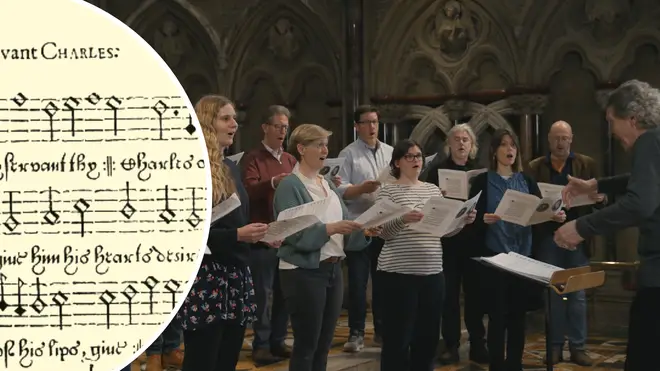 A new King Charles, a centuries-old manuscript, and a historic musical moment ahead of the coronation.
Classic FM has joined with world-renowned choral ensemble The Sixteen to present a very special premiere, and a piece of music that perfectly matches our time in history: 'O Lord, Make Thy Servant Charles'.
William Byrd, regarded as England's greatest Renaissance composer, composed a piece in around the year 1580 for the monarch of his lifetime, Elizabeth I, titling it 'O Lord, Make Thy Servant Elizabeth, Our Queen'.
The work would have then been adapted for others who took the throne. The version ending in 'Charles' would have been sung for Charles I and Charles II – but never afterwards.
Now, there's a chance to hear this piece again in our lifetime.
Musician and historian Alan Duffield, along with The Sixteen director Harry Christophers, came across this piece at the British Library, and in a manuscript at Lambeth Palace Library, making a new performing edition for today.
As a third King Charles acceded the throne, they knew it was the perfect moment to bring it to life again, with a new setting of words and notes likely unheard for 300 years.
This recording from the Voices of Classic FM, The Sixteen, made in the beautiful Chapel of St John's College Cambridge will be premiered in Alexander Armstrong's morning programme on Classic FM just before 11am on Thursday 27 April. Here's a taste.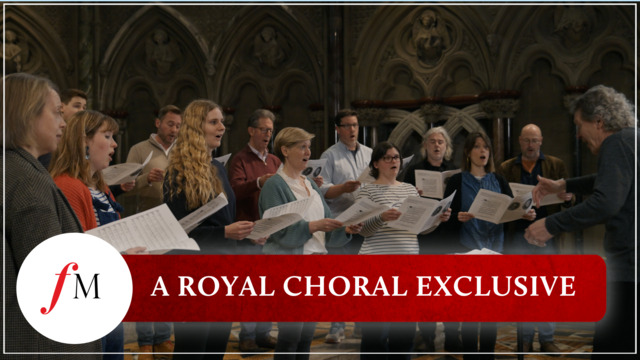 William Byrd 'O Lord, Make Thy Servant Charles', sung by The Sixteen
Listen live to Alexander Armstrong's premiere on Global Player >
Classic FM presenter Alexander Armstrong said: "As someone who grew up steeped in the choral music of the Tudor period and particularly that of Byrd, I'm beyond thrilled to be giving this world premiere play on my Classic FM show."
"There's also the added bonus of it all being sung with the ever-consummate musicianship of one of our very best choirs, The Sixteen. O Lord, Make Thy Servant Charles is a reminder that choral music was never static or stuck in time, but something constantly being adapted, reinvented and experienced anew.
"By joining together to listen to this piece, we can all play a part in the renewal of this ancient music, for our own era."
Read more: Vote for your favourite piece of British music in Classic FM's Great British Classics
In a happy coincidence, the composer's 400-year anniversary falls in the coronation year of King Charles III.
Harry Christophers, founder and director of The Sixteen, said: "I love the fact that well-known royal anthems were often reused for a new monarch with a simple name change. I am sure that, in his anniversary year, William Byrd would have been honoured that his anthem is sung today to a new King who is passionate about the arts and in particular music."
Listen to Alexander Armstrong's premiere of this wonderful piece, on Global Player.