Hilary Hahn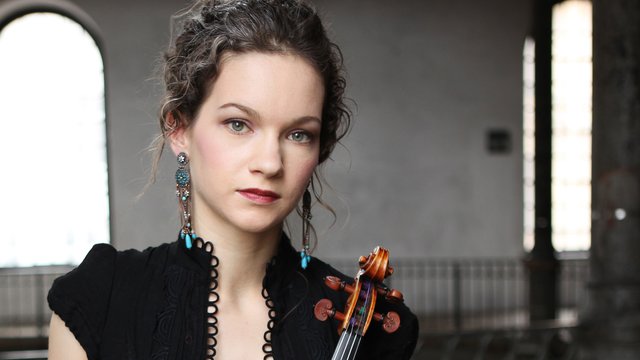 Hilary Hahn was born on November 27th 1979 in Lexington, Virginia USA, and moved to Baltimore in 1983 where she had her first violin lessons.

In 1985, Hahn began five years of study with Klara Berkovich, who had taught at the Leningrad School for the Musically Gifted for 25 years before emigrating to Baltimore. In 1990, she entered the Curtis Institute of Music in Philadelphia to study with 83-year-old Jascha Brodsky, the last surviving student of Eugène Ysaÿe.

Alongside her solo work and a deep interest in chamber music, she has also collaborated with non-classical musicians, and can be heard as featured soloist on the soundtrack of M. Night Shyamalan's film The Village, on the album Worlds Apart by Austin alt-rockers . . . And You Will Know Us By the Trail of Dead, and on singer-songwriter-guitarist Tom Brosseau's latest album Grand Forks.

In 2008, her recording of violin concertos by Sibelius and Schoenberg with the Swedish Radio Symphony Orchestra and Esa-Pekka Salonen won Hilary Hahn a Grammy for the year's Best Instrumental Soloist Performance (with Orchestra). She has been named Classic FM Gramophone Artist of the Year.

Hilary frequently plays recital tours with pianist Natalie Zhu, and has a full-time undergraduate degree at Curtis in music, liberal arts and foreign languages.
View more
Most shared Hilary Hahn features