Gustavo Dudamel jokingly offers Cate Blanchett LA Phil conducting job, after seeing Tár
27 February 2023, 17:16 | Updated: 27 February 2023, 17:47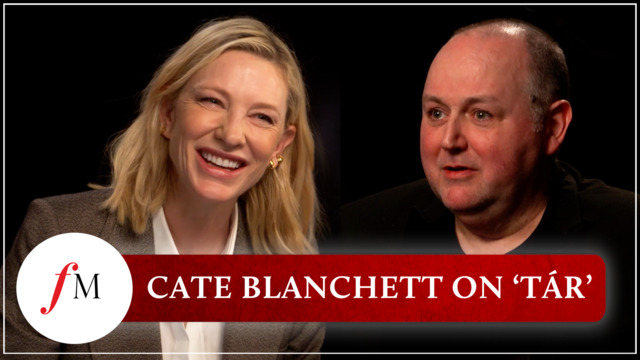 How did Cate Blanchett prepare to play fictional conductor Lydia Tár?
Dudamel, who will soon leave LA for the New York Philharmonic, jokingly offered Cate Blanchett his old job after being impressed by her performance as conductor Lydia Tár.
During a conversation with Cate Blanchett and director Todd Field, conductor Gustavo Dudamel praised Tár, calling the film "wonderful", "unique" and "very credible".
Dudamel, who makes a cameo in Tár during a scene which briefly features one of his album covers, met Blanchett and Field on Monday 13 February at the Academy Museum in Los Angeles, in a conversation hosted by Vanity Fair.
He told Blanchett: "Your way to conduct, your gesture, is very natural."
The Australian actor, who recently won a BAFTA for her performance as tyrannical and troubled conductor Lydia Tár, joked, "Are you offering me a job?"
Quick as lightning, he fired back: "Absolutely, you can become music director in Los Angeles!"
One of today's most in-demand conductors, Dudamel announced this month that he would be taking the top job of music director at the New York Philharmonic, after a long and successful tenure as music director of the LA Phil.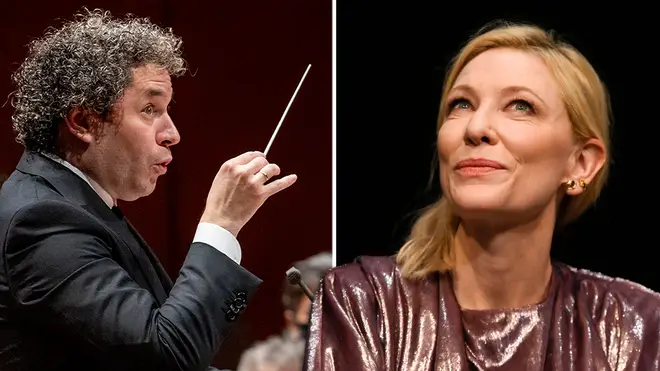 The Venezuelan maestro will continue in LA until the end of his contract in 2026, when he will then take to the helm of the oldest US symphony orchestra, following in the footsteps of Leonard Bernstein and Gustav Mahler.
Dudamel first burst onto the scene after becoming the first winner of the Gustav Mahler Conducting Competition, a composer closely connected to Tár, as Lydia is preparing to conduct the composer's Fifth Symphony.
"Mahler's Fifth is a symphony that has been part of the history of the 20th and 21st century," Dudamel said, "As one of the most played but one of the most difficult pieces."
Blanchett joked, "I'm glad you say it's difficult; I thought it was just me."
Dudamel added that the Fifth also reflects, in a way, the life of Tár's title character. "Completely, because it has everything. It starts with a funeral march, it has a storm in the second movement. So, in a way, I think that's the life of Lydia Tár."
Read more: Who is Lydia Tár, what's the music and how did Cate Blanchett learn to conduct?
During the interview, Dudamel asked Blanchett more seriously if she had any interest in conducting professionally.
"This is not an interview of that sort!" she laughed, adding, "But no, it was extraordinary…. When we had to prepare on Zoom, our conducting consultant, Natalie Murray Beale, said, 'Nothing is going to prepare you for the experience of you giving the downbeat, and that sound coming back at you and through you.'
"It was an unforgettable, life-changing experience. I mean, you get to do that every day."
Read more: 'Cate Blanchett produces a sound some conductors don't come close to' – Tár cellist Sophie Kauer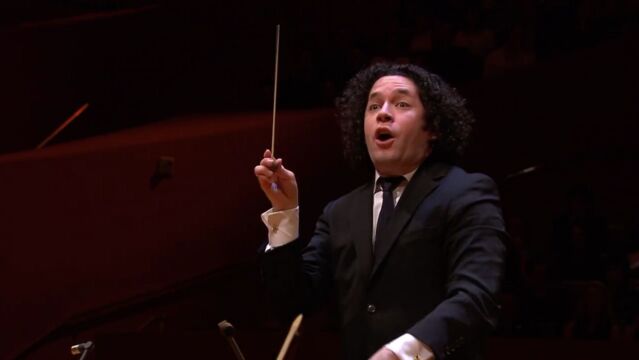 Gustavo Dudamel conducts the L.A. Philharmonic in Tchaikovsky's 'Hamlet'
Dudamel was then asked by Blanchett and Field to reveal a few insights into the real world of conducting.
"You have to feel prepared, but you cannot predict what is going to happen," the maestro said. "That is something that you don't learn in a school of conducting. You learn the factual things, you learn the structure, the interpretation, the history, but no teacher will tell you what is going to happen there. You felt that."
The maestro recalls the first time, aged 11, he took up the baton for fun. Even then, he said, when commanding an entire orchestra, he felt a sense of incredible power – a theme that runs through Tár.
"For me, conducting is more than leading something; it's trying to guide people through inspiration," he said. "When I did my first rehearsal, I was 11 years old, my maestro was late, I was in the violin section, and I went to the podium and started to play-imitate him and other conductors. I was making jokes and all of that.
"In a moment, everything got pretty serious. I was like, 'This feels good. Power feels good.' It was the most natural thing. I was not prepared for that."
In an interview with Tim Lihoreau on Classic FM earlier this year, Blanchett described her conducting style as "much more collaborative than controlling".
Finally, asked if she could "get up in front of an orchestra and take on an orchestra again as a conductor", she told Tim, "I'd give it a good Aussie go!" Watch out, Los Angeles…