Gustavo Dudamel leaves Paris Opera four years early in shock resignation
26 May 2023, 11:27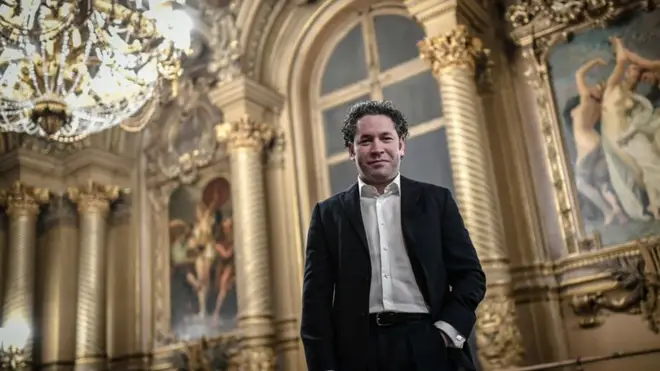 The Venezuelan maestro was due to serve as the world-renowned French opera house's music director until at least the 2026-27 season.
The Paris Opera has announced that music director Gustavo Dudamel has resigned from his role for 'personal reasons', and will be stepping down at the end of the season.
The shock resignation, announced on Thursday 25 May 2023, comes just two years after Dudamel began his tenure in one of the classical music industry's biggest jobs.
Dudamel was brought to Paris under a six-year contract in 2021, and is subsequently breaking this four years early.
In a statement shared by the Parisian opera house, the 42-year-old conductor said: "It is with a heavy heart and after long consideration that I announce my resignation in order to spend more time with my family.
"I have no plans other than to be with my loved ones, to whom I am deeply grateful for helping me to continue to be strong in my resolve to grow and remain challenged, both personally and artistically, each and every day."
The move comes just a few months after Dudamel was appointed the incoming new music director of the New York Philharmonic in February earlier this year. His contract for this position begins in the 2026-27 season, which would have also been his last in Paris.
Read more: Star maestro Gustavo Dudamel announced as music director of New York Philharmonic
Dudamel is currently the music and artistic director of the LA Philharmonic, and his final season will be 2025-26, before he leaves for the New York-based role.
When not travelling for work, Dudamel lives in Spain, with his wife María Valverde, and he also has a 12-year-old child from his previous marriage.
In a press release on Dudamel's family-centric decision for leaving, the director of the Paris Opera, Alexander Neef shared how he had "deep gratitude" towards the musician, and praised the conductor on the "work accomplished during his tenure".
Neef also wrote that he "fully respected" the maestro's decision, and extended his thanks to Dudamel for his "passion and immense talent [which] brought so much to the repertoire of [the] house".
Read more: Gustavo Dudamel jokingly offers Cate Blanchett LA Phil conducting job, after seeing Tár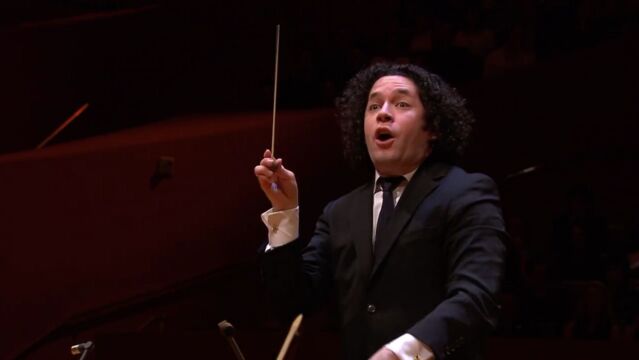 Gustavo Dudamel conducts the L.A. Philharmonic in Tchaikovsky's 'Hamlet'
As the classical music world reacts to Dudamel's surprise departure, the Parisian opera house will now be acting quickly to source a new music director for the fast-approaching 2023-24 season this autumn.