Glyndebourne to stage outdoor opera with live audience this summer
22 June 2020, 12:40 | Updated: 27 May 2022, 12:09
Dust off your best outfit and pop the fizz – the magic of live opera is returning to Glyndebourne's spectacular grounds (with social distancing...).
Glyndebourne is staging outdoor opera this summer, with a live audience.
The beloved arts institution was forced to cancel this year's festival following the coronavirus outbreak – but as of next month, its gardens will reopen to the public for a season of open-air concerts and productions.
Offenbach's 1858 Mesdames de la Halle is the first opera to be announced. It will be staged with 12 singers but no chorus, with 13 orchestral musicians instead of the usual 40, and with a limited audience of 200 people – who will all be seated outside with social distancing in place.
"Experiencing live music and theatre, together, in an inspiring environment is what Glyndebourne is all about," said Stephen Langridge, Artistic Director at Glyndebourne. "We are fortunate in having plenty of outside space available to us, and with a little imagination, we can see exciting musical and theatrical opportunities for performance in the gardens.
"This mini-festival will be intimate, unusual and unforgettable. Some cause for celebration in these tough times."
Read more: When will theatres and concert halls reopen in the UK? >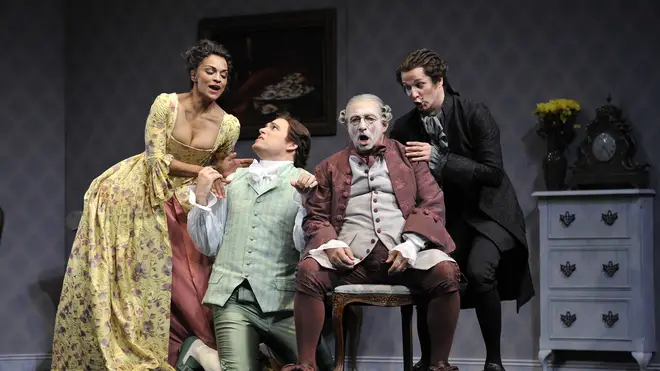 Taking place throughout July and August, the series will include concerts from the Orchestra of the Age of Enlightenment and London Philharmonic Orchestra.
The musical initiative was inspired by Glyndebourne's audience – who have been busy petitioning online over the past few months to find a safe way to stage live music during the COVID-19 crisis.
Read more: Glyndebourne cancels 2020 festival, but presents virtual operas >
Tickets starting at £50 will become available on Friday 26 June, and will include timed access to the gardens – allowing concertgoers to enjoy the venue's spectacular grounds, in their usual glamorous attire.
From 1 July, Glyndebourne will also be welcoming guests for 'Open Gardens' days, offering leisurely strolls around its great lake and takeaway afternoon teas for £10.
Rinaldo | Full opera for free | #GlyndebourneOpenHouse
Full details of the 2020 summer schedule are still to be announced.
The news comes after more than 100,000 opera fans joined Glyndebourne for stunning virtual performances on YouTube as part of the Glyndebourne Open House series, launched to lift people's spirits during lockdown.
Buy tickets for Glyndebourne's summer season and donate to the venue's COVID-19 Emergency Appeal via glyndebourne.com.