Glyndebourne cancels 2023 opera tour to England regions following cut in Arts Council funding
6 January 2023, 11:29 | Updated: 6 January 2023, 11:58
After 50 years of taking opera performances around the country, Glyndebourne is cancelling its autumn tour following a 50 percent cut in Arts Council funding.
A change in arts funding has led to the cancellation of 2023 from one of the country's biggest opera companies.
Arts Council England (ACE), which supports many musical and cultural organisations around the country, announced its 2023 to 2026 funding portfolio in November.
In the portfolio, Glyndebourne Productions Ltd will receive 50 percent less Arts Council funding than in previous years, down from £1.6 million to £800,000. The opera company has now announced how this has impacted its planned tour for 2023.
The Glyndebourne tour, which has been running since 1968, states its aim to take opera to centres around the country, often who are without a major opera company, as well as offering a platform for new and emerging artists.
In 2022, the tour took performances of Puccini's La bohème and Mozart's The Marriage of Figaro to Canterbury, Milton Keynes, Norwich and Liverpool.
"Glyndebourne regrets to announce that it will no longer be able to tour as planned in 2023, following a reduction to its Arts Council England funding for touring and its learning and engagement work," the opera company said in a statement on Friday morning.
A spokesperson added that the usual autumn performances from the tour company at the Glyndebourne opera house in Sussex will continue. The 2023 summer festival is also unaffected.
Read more: Leading UK opera companies have funding slashed in Arts Council announcement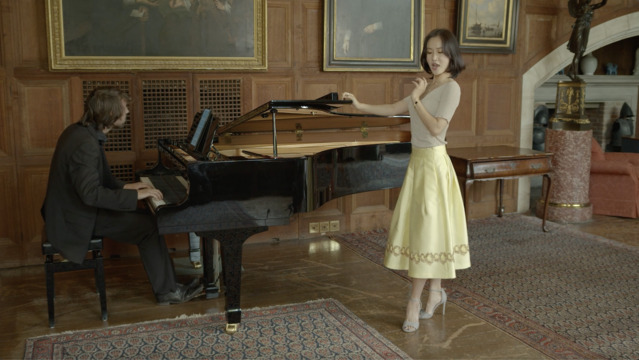 Soprano Hera Hyesang Park sings in Glyndebourne's historic Organ Room
In the November Arts Council England funding announcement, the English National Opera (ENO), which is based at Coliseum in London's West End, lost 100 percent of its annual £12.6 million funding. Welsh National Opera and the Royal Opera House also saw slashes in financial support.
Meanwhile, organisations outside of London and a number of music education providers have received higher allowances than in previous years. ACE has said that in this round of funding decisions, the organisation was looking to readdress the balance of funding between London and the rest of the country, with a focus on a new generation of audiences.
In the funding announcement, Sir Nick Serota, chair of ACE talked about "very invidious choices", and their hope to distribute around the country.
Richard Davidson-Houston, managing director of Glyndebourne, said: "The latest funding settlement from Arts Council England is devastating for many in the opera sector, which was targeted with significant cuts. It risks undermining the delicate ecosystem in which we operate.
"These cuts have been justified in part by the need to redirect public funding to support culture in the regions. In this context, the decision to reduce Glyndebourne's funding by 50 percent appears contradictory because it has the direct, inevitable and foreseeable consequence of rendering our tour financially unsustainable."