English National Opera music director quits suddenly over plans to axe 19 orchestra jobs
13 October 2023, 17:56 | Updated: 17 October 2023, 13:41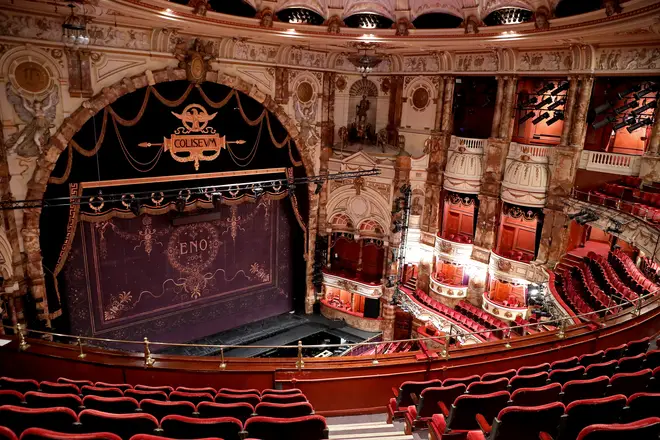 Martyn Brabbins resigned with immediate effect, after the ENO told its orchestra a 'consultation process' has begun to axe several musical staff positions.
Hours after a five-minute standing ovation for the last performance of Britten's Peter Grimes at the London Coliseum, the English National Opera told its orchestra that 'a consultation process has been started' to cut the size and makeup of the orchestra.
The ENO has proposed to cut 19 jobs in its orchestra, and put remaining staff on part-time contracts, which would see them lose 40 percent of their pay.
Two days later, on Sunday, music director Martyn Brabbins announced he would be resigning with immediate effect.
The conductor said that recent changes proposed by the company's management "would drive a coach and horses through the artistic integrity of the whole of ENO as a performing company, while also singularly failing to protect our musicians' livelihoods".
Brabbins continued in his statement: "While my feelings on this have been developing for some time, it reached its nadir this week, with the internal announcement of severe cuts to its orchestra and chorus from 2024/25 season. In protest, this afternoon I tendered my resignation with immediate effect."
The English National Opera expressed "surprise" about the announcement.
In response they said: "After nine months of negotiation with Arts Council England, the ENO has reached a position where we are confident we can maintain a substantial level of operatic work – as opposed to the original reality of total redundancy across the entire company."
Read more: Almost half of working UK musicians earn less than £14,000 a year, census reveals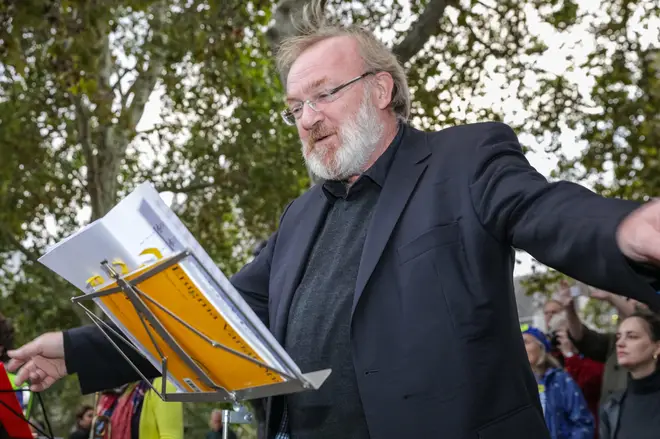 English National Opera has been in upheaval ever since November 2022 when Arts Council England announced a decision to slash its funding by more than half and force the company to relocate to a city outside of London.
The company said it "faced an existential crisis" upon the ACE's decision.
Criticising the proposals, the Musicians' Union has called on the ENO to reconsider its decision and for Arts Council England to support them in this process, to ensure the orchestra has a full-time future.
Glen Sheldon, a violinist with the ENO, said: "I am deeply shocked by the announcement to take a carving knife to the employment of ENO's musicians, leaving a rump of work that will no longer be a viable option for many currently employed there, or for those looking to it as a beacon of future opportunity."
A statement from the opera company on Friday said that inflation, rising fixed costs and a requirement from Arts Council England to develop work across more locations, means they have to re-evaluate employment levels – but they hope to support staff and continue conversations with them and their unions "in good faith".
Read more: ENO orchestra and chorus sings Verdi's thunderous 'Anvil Chorus'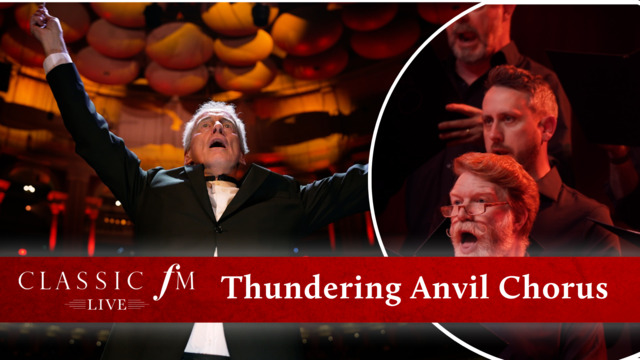 Verdi's mighty Anvil Chorus raises the Royal Albert Hall roof | Classic FM Live
Following discussions with ACE, it was agreed that the ENO would receive £24 million until the year 2026, allowing for a substantial annual opera season at the Coliseum, and more time to set up a new home north of the capital by 2029.
Read more: ENO holds first 'yard sale' of costumes and props in a decade
"Whilst the ENO remains grateful for the Arts Council's revised support and financial investment, and remains committed to creating opera for more people nationally, as for other artistic organisations, this represents a reduction in income against a backdrop of inflation, rising fixed costs and a requirement to develop work across more locations," the ENO added in a statement.
"Sadly, this means that whilst we are no longer facing mass permanent redundancies, we are having to reevaluate our employment levels across every part of the organisation.
"As we start this difficult process with staff, we believe we have presented viable options that aim to ensure a sustainable future for the ENO whilst supporting our artistic and musical heart as much as possible."