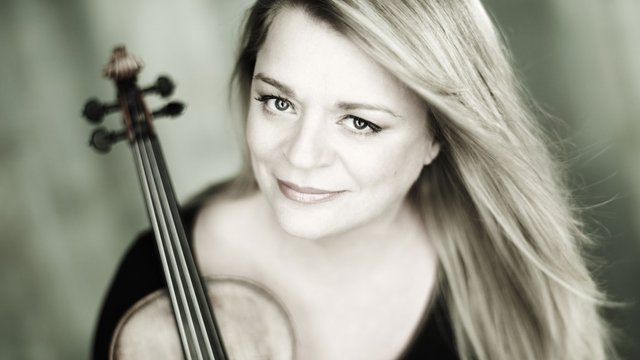 Biography
Introduced to the violin at a very young age, Angele went on to study at the prestigious Juilliard School of Music and then set off to Romania for three years to work under the eminent teacher, Stefan Gheorgiu.

A champion of introducing classical music to a wider audience, Angele is a pioneer of weekly music TV shows. She also presents gala concerts.

Since 1995, Angele has hosted and directed the popular Fete de la musique, held annually in Mont-Tremblant. It attracts some 35,000 music lovers every year.

Angele was named a Member of the Order of Canada since July 1996 and was elevated to the rank of Officer in 2012. She is also a Knight of the Ordre National du Quebec.

Angele plays the 1733 "Des Rosiers" Stradivarius violin. She acquired it after the violin's previous owner heard her play.

She has sold some more than 500,000 albums in her career.

Angele founded the all-women string orchestra La Pieta in 1997. The group has toured the world ever since and has occupied most of Angele's time.

Did you know:

When she was a five-year old child, Angele was seen crying during a visit to Quebec of General De Gaulle. A journalist put young Angele up on her shoulders so that she could get a glimpse of the French President.
View more
Most shared Angele Dubeau features