Music Klass: Myleene's online music lessons are bringing music to new audiences in a wonderful way
10 August 2020, 12:22 | Updated: 26 April 2023, 16:41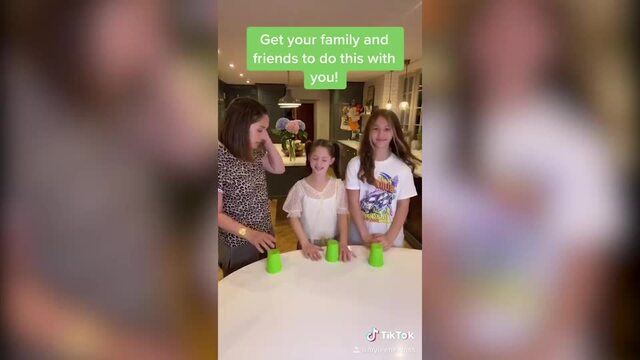 Fancy a music lesson? Now all you have to do is open your TikTok app, thanks to Classic FM presenter, singer and pianist Myleene Klass.
How can you combine lockdown, home-working, music and learning? Myleene Klass has found a very harmonious project to keep musical hearts and minds energised and entertained during COVID-19 challenges
The Classic FM presenter, and all-round muso is giving music lessons from home via social media platforms, joined by her talented musical daughters Ava and Hero. What a great thing.
"I'm teaching music without instruments, because I don't want to mess with techniques people are being taught by other teachers, and I also want to appeal to people who may not have their own instruments," Myleene tells her Classic FM family.
"My first lesson was on rhythms, so I got everyone to start by tapping out their names, and all the videos that came back were incredible."
Read more: Myleene Klass: Classic FM presenter's age, children, musical background and more facts
The one where we learn basic rhythms and then play your name
Myleene's 'Music Klass' on TikTok
Since the series kicked off in March, it has proved an absolute hit, with hundred's of thousands of views on her Live Instagram Stories and YouTube.
Such was the success, that Myleene has extended her series to the favourite platform of Gen-Zers, TikTok. Perfect for those who want to learn about minor seventh chords between macarena challenges and viral backflips.
Music education that's accessible and never intimidating
Myleene's main aim with Music Klass is to be as inclusive as possible – by being accessible and never intimidating, and taking music education and theory directly to the digital audiences of 2020.
"It's for people of all abilities. The reason I haven't aimed it at certain ages is because you get five-year-old geniuses, and 52-year-old people saying 'I'm sitting at home now, and I'd like to learn'".
There are numerous schools and educational organisations, including ABRSM, that have got in touch about adding Music Klass to their curriculum. "And lots of mums are getting involved, and have added us to their online learning home schedules," Myleene tells us.
"The girls are loving it too! For them it's something we can do together."
Thank you thank you thank you!!! My daughter started piano two months ago and was just getting into a rhythm with her lessons and this will be just perfect.

— Lucy Newton (@lucyjnewton) March 22, 2020
Join in and subscribe on Myleene's Music Klass YouTube channel here or watch Live via Instagram or TikTok