Everything You Ever Wanted to Know about Classical Music, Sunday 18 September 2016, 9pm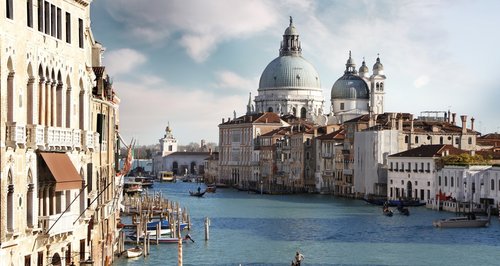 Catherine takes a gondola ride into the canals of Venice and its long association with music.
Tonight, Catherine Bott explores the music of a city whose streets are filled with water – known as 'La Serenissima', the home of a Shakespearean merchant and the backdrop to Canaletto's cityscapes.

It's Venice, of course, which has been a magnet for composers from all over Europe since the 16th century.
Adrian Willaert arrived from Flanders to become director of music at St Mark's Cathedral in 1527, and pioneered what came to be known as "the Venetian sound".
Monteverdi followed, with the Gabrielis, and one of the most famous composers of all time, Vivaldi.
They, and more recent music associated with the city, will feature tonight.