Charlotte Green's Culture Club - Sunday 20 March 2016, 3pm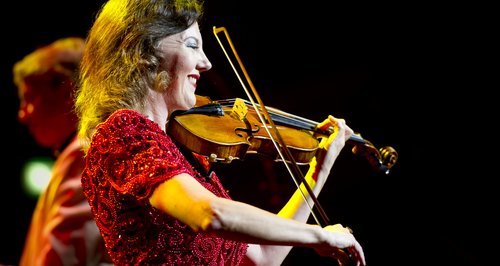 Violinist Tasmin Little is Charlotte's guest this week.
This week, Charlotte Green welcomes internationally acclaimed violinist Tasmin Little to Classic FM. She'll be talking about her role as a judge, and previous winner, of the Menuhin Competition, which returns to London in April to mark the 100th anniversary of Yehudi Menuhin's birth.
The influence of Menuhin's remarkable life and career had a profound impact on Tasmin: she was a pupil of the Menuhin School in Surrey, and she gives a fascinating glimpse into what life was like for a child in such a high-pressured environment – from rehearsals before breakfast to practising under the watchful eye of Menuhin himself. Tasmin jokes of the first time she met the great violinist, expecting a tall, cowering figure in concert tails; the reality couldn't have been more different.