The world's greatest science festival returns this October – get discounted tickets to New Scientist Live
30 September 2019, 00:01 | Updated: 10 October 2019, 00:02
Calling all curious minds: the world's greatest science festival returns this October! Explore ground-breaking ideas and discoveries at New Scientist Live.
New Scientist Live is designed to stimulate any curious mind.
The world's greatest science festival returns from 10 to 13 October, with over 140 inspiring talks and 150 interactive experiences all packed into one exhilarating event.
New Scientist Live is packed with thought-provoking speakers, including factfulness author Ola Rosling, Alice Roberts, Sir Martin Rees, space scientist Maggie Aderin-Pocock, mathematician Marcus du Sautoy and wildlife presenter Liz Bonnin.
Plus, explore human evolution, the universe, the way forward for climate change, neuroscience, Alzheimer's, the truth about diets, the future of healthcare and artificial intelligence.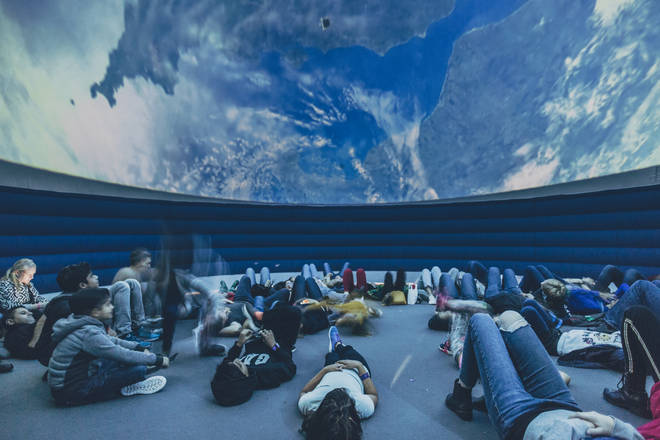 There are plenty of activities for the whole family to enjoy, from watching Konnie Huq and Maddie Moate on the performance stage, to learning how to 'speak gorilla' and experiencing gut-wrenching theme park rides on the VR rollercoaster.
You can also find out what it's like to walk on the moon, as well as discovering game-changing technology including robots, AI, Twitterbots and quantum technology.
Fun, entertaining, informative and inspirational, New Scientist Live stimulates the mind and senses like no other event.
Get 30% off today as a Classic FM listener! Use code: CLASSIC30
Get your tickets via the New Scientist Live website >