Chelsea Pensioner Colin Thackery on winning BGT and what it's like to sign a record deal at 89
10 October 2019, 10:09 | Updated: 9 December 2019, 13:25
We spoke to Britain's Got Talent 2019 winner, Colin Thackery, before he took to the stage at Classic FM Live for his first ever solo performance at the Royal Albert Hall.
Colin Thackery, this year's winner of Britain's Got Talent, was the surprise guest at Classic FM Live on Tuesday, joining the Bournemouth Symphony Orchestra for his first ever solo appearance at the Royal Albert Hall.
The Chelsea Pensioner has also recently signed his first record deal with Decca at 89 years old – making him the oldest person in the world to secure a recording contract.
We met Colin backstage ahead of his performance. You can watch the full interview in the video above.
Read more: meet Chelsea Pensioner Colin Thackery, BGT winner 2019 >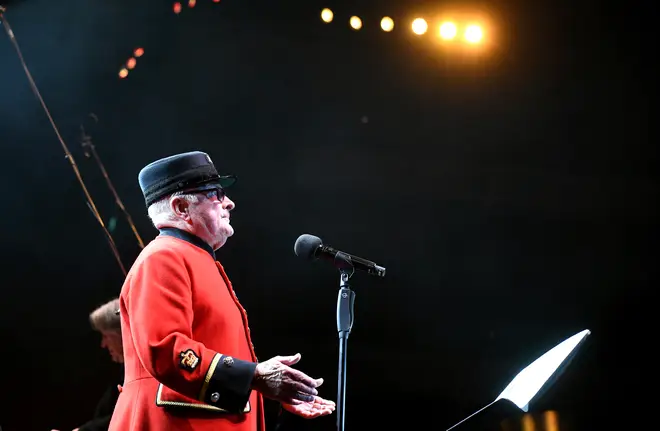 How did it feel to win Britain's Got Talent?, we ask Colin. "Extraordinary," he beams.
"I never thought for one minute I would win. I only went in for a dare… Somebody dared me to do it, and I thought well, why would they want an old man like me? Singing on a programme like that?"
It's been an exciting year for Colin – both winning BGT and signing a record deal – which he described as "a whirlwind". He'll also be back at the Royal Albert Hall next month to sing in the Royal Variety Performance.
"I like to be on the roundabout. And it's going round at the moment – it's getting a bit faster, and one day it's going to stop and I'll fall off.
"How long do these things last? I'm not a pop star. I'm not a young person. I'm having a great time actually."
Read more: Classic FM Live 2019 at the Royal Albert Hall in pictures >
Asked how it felt to be performing at Classic FM Live, Colin replied: "I've never in my life ever stood in front of a full-grown symphony orchestra, especially one as well-known as this one.
"It's lovely. It's incredible. I've been on the Albert Hall [stage] before, but never as a singer."
Did you miss Classic FM Live? Hear the concert in full on Classic FM Catch Up.