Get tickets for 'Backstairs Billy', the extraordinary story of The Queen Mother and her most loyal servant
30 October 2023, 06:00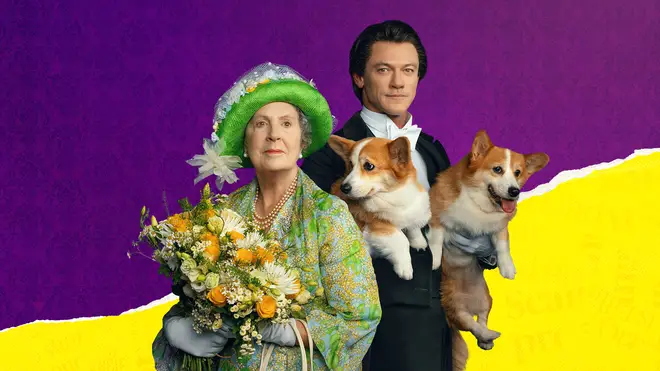 'Backstairs Billy' is a new play centring around the 50-year relationship between The Queen Mother and her loyal servant.
The world premiere of a new play about The Queen Mother and her loyal servant, Billy, is now playing in the West End.
Backstairs Billy has a stellar cast, led by Penelope Wilton (Downton Abbey) as The Queen Mother, and Luke Evans (Beauty and the Beast) as servant William 'Billy' Tallon, marking Evans' return to the stage for the first time in over 15 years.
The play focuses on a pivotal moment in the 50-year relationship between The Queen Mother and her servant.
Set in 1979, when strikes are bringing the country to its knees and Britain is about to seismically change under Margaret Thatcher, it is business as usual for The Queen Mother and Billy inside Clarence House.
Receptions are in full swing and the champagne is flowing as the two worlds start to collide with dizzying consequences…
Backstairs Billy Teaser Trailer
The full cast for Backstairs Billy includes Emily Barber (Annabel Maud/Lady Astlebury), Iwan Davies (Gwydion), Ian Drysdale (Kerr), Ilan Galkoff (Young Billy), Eloka Ivo (Ian), Michael Simkins (Mr Harrington-Bahr/Hugo McCoyd), and Nicole Sloane (Mrs Harrington-Bahr-Lady Adeline).
The play, a Michael Grandage production, is the work of award-winning writer Marcelo Dos Santos, who took home a Fringe First Award in 2022.
Michael Grandage Company, which is committed to opening up the West End to all audiences, has made £10 tickets available at every performance across the run. These are available on a first come, first served basis at backstairsbilly.com.
Backstairs Billy is now playing at the Duke of York's Theatre on St Martin's Lane, and will run until 27 January.
Evening performances take place from Monday to Saturday at 7.30pm, with matinees from Wednesday to Saturday at 2.30pm.