There's some really neat motif-mingling going on in the new Star Wars: The Last Jedi trailer
14 April 2017, 18:14 | Updated: 14 April 2017, 19:57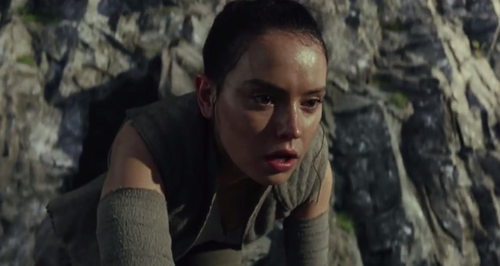 The new Star Wars Episode VIII trailer has landed! Listen out for the roll-call of iconic themes old and new, all perfectly weaved together
We know that John Williams writes themes and leitmotifs like no other composer - but when they're all delicately mingled together like they are in the first teaser trailer for Star Wars: The Last Jedi (MUCH EXCITE), you really see how brilliantly they work together.
Here it is (headphones on pls):
SO: you'll notice that when Luke Skywalker (Mark Hamill) asks goodie-two-shoes and burgeoning Jedi apprentice Rey (Daisy Ridley), 'What do you see?' she answers 'Light' - cue 'Rey's Theme'. Then, when she says 'Darkness,' we get Kylo Ren's theme, seemlessly segued thanks to some neat trailer editor skills.
Then, as is usually the case with these trailers, it's left to John Williams' epic 'Force Theme' to tide us home (with another little hint of 'Rey's Theme'). But what's so striking about the music, even in this jukebox arrangement, is just how natural those Force Awakens themes now sound alongside Williams' original work.
It's mind-boggling that this whole expanse of a musical work is still having new life breathed into it 40 years after it first appeared in 1977.