Fantasia – all the classical music used in the Disney film
17 November 2018, 15:09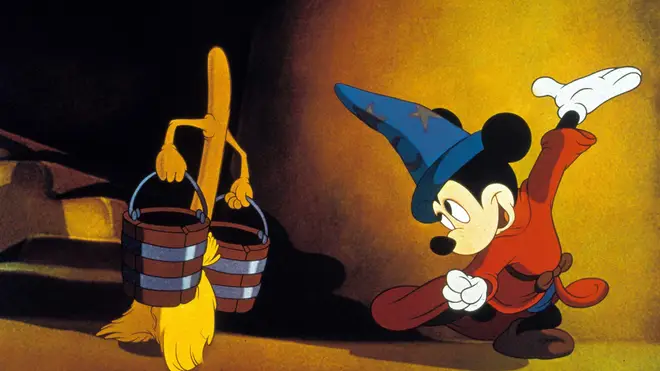 The 1940 film 'Fantasia' was Disney's animated ode to classical music – and was followed by 'Fantasia 2000'. Here's a guide to all the great music included in the films.
Fantasia was Disney's love-letter to classical music and became a classic, loved by generations of children and adults. So it's no surprise that the company revisited the idea with Fantasia 2000, Disney's 38th animated feature length film and the sequel to the original Fantasia film.
Both films are made up of animated scenes to to some of the most famous pieces of classical music. In the 1940s original, the music was performed by the Philadelphia Orchestra and conductor James Stokowski. The composer and music critic Deems Taylor introduced the different segments.
In Fantasia 2000, the cast includes violin virtuoso Itzhak Perlman, producer and musician Quincy Jones, magic duo Penn & Teller as well as actors Steve Martin, Bette Midler and Angela Lansbury.