Mystery piano appears on cliff in Sydney Harbour and locals can't stop playing it
8 October 2019, 16:09
Passersby find an abandon piano on a cliff in Sydney Harbour
To date, nobody has found out who abandoned the beautiful piano – but it seems to be bringing people a whole load of musical joy...
An abandoned piano has been spotted on top of a cliff in Sydney Harbour – and ever since it was spotted, locals can't seem to stop playing it.
In the video (watch above), we see several groups of people approach the instrument to demonstrate their musical skills.
But unlike other pianos in the area, which are usually found tucked away in peoples' homes or the odd hall, this upright is surrounded by stunning scenery.
And it's not just any scenery – as somehow, the person/people responsible for deserting the piano managed to transport it up a steep incline.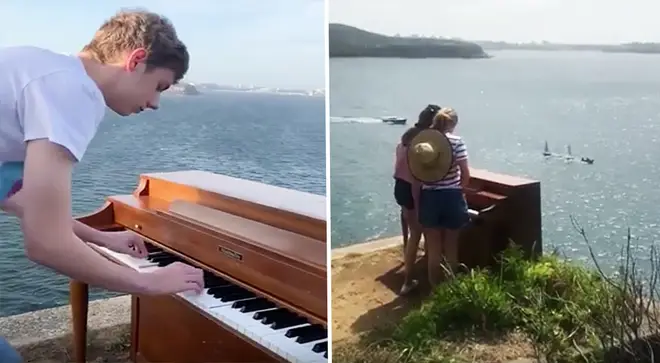 The mystery instrument is currently set on the edge of a cliff at Middle Head on the north shore, with a picturesque backdrop of boats sailing across the sea.
Its beautiful keys are causing quite the stir, with fans busy sharing their photos and videos of their performances on the Mosman Living Facebook Group.
One user commented: "This is just amazing! What a perfect match for such a dramatic spot, so surreal! This is art!"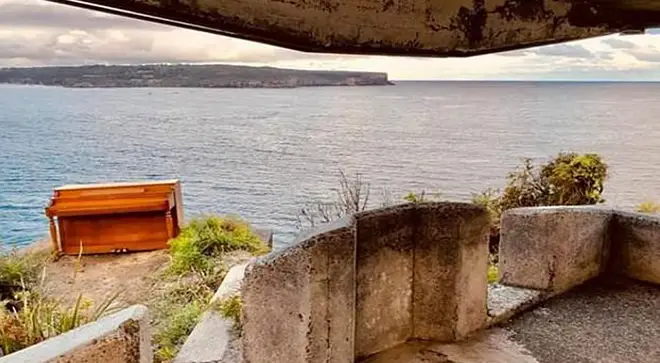 Another said: "Love it! Wish I could have been there to see – 'a la natural music by the sea!"
And others are appreciating its unusual setting: "It would be an awesome spot to just sit and play!"
But the big question still remains: whoever abandoned that piano?
Looks like it'll remain a mystery for now...