Bill Bailey just proved the 'Match of the Day' theme sounds WAY better with an Alberti bass
14 October 2019, 17:18 | Updated: 23 October 2019, 12:50
If anyone can take a widely-known musical theme, totally flip it on its head and somehow make it sound WAY better, it's Bill Bailey. Answering 10 random questions through music in an exclusive for Classic FM, he did just that.
We invited Bill Bailey to Classic FM towers recently and asked him to answer a few straightforward questions. The catch? He was only allowed to answer through music.
Luckily for Bill – and for us – we had a piano to hand, and he indulged us with the musical powwow to end all musical powwows.
And the biggest takeaway for us, is that the Match of the Day theme sounds way better with an Alberti bass. Trust us, it really does (watch from 4:00 in the video above).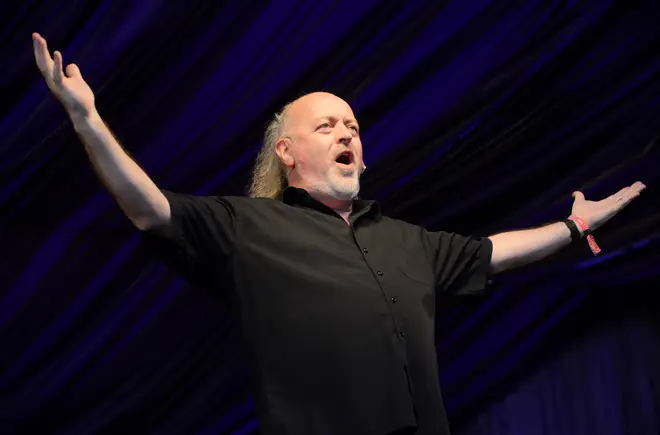 Speaking about his "soulmate" composer Mozart (watch from 02:08 in the video above), Bill explains: "What [Mozart] gave me was a love of the Alberti bass."
"I think it livens up a lot of music," Bill goes on to say. "Themes could be made more interesting with the Alberti. In fact, I've talked about this in my shows: the Match of the Day theme with the Alberti is more interesting."
Bill demonstrates on the piano, and we have never agreed with anything more (watch from 04:08 above).
Read more: Bill Bailey just proved The Star-Spangled Banner sounds WAY better in a minor key >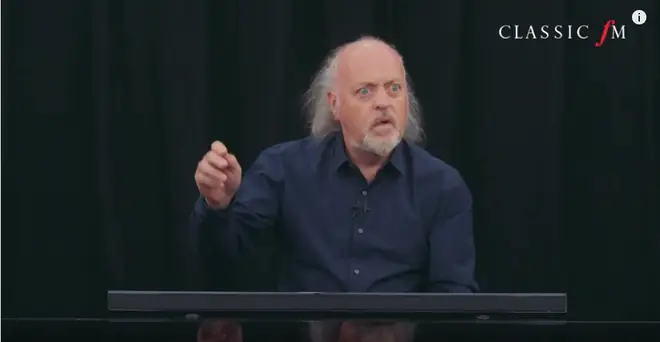 As well as Bill's love for Alberti, we covered a range of musical topics, including the single note that manages to pack in "mystery, romance, suspension, horror and delight" in one hit, and the piece of music that sums up Bill's life (that'd be Debussy's enduringly lovely Arabesque No. 1).
Bill's favourite key signature? A minor. The sound of 1985 according to Bill? 'Take On Me' by A-ha...
And what about the most beautiful melody ever written?
"I did for a while think that it's Puccini's 'O mio babbino caro'," Bill says, "But actually when you're talking about just the melody – if you take away the harmony – that melody doesn't quite stand up."
"This sounds like a cliché almost, and it's so well-known and well-revered, but Harold Arlen's beautiful melody for 'Over The Rainbow' stands up on its own.
"Straight away, you get the sense of the song just from the melody. This big octave leap suggests leaping over the rainbow, and it's immediately sad."
Read more: A professional soprano analyses Renée Zellweger's 'Over The Rainbow' >
"The melody mimics and suggests the lyric in a beautiful way," Bill says.
Bill Bailey stars in Season 2 of Idris Elba's In The Long Run on Sky, which starts this Wednesday 16 October.