Frozen Planet theme: George Fenton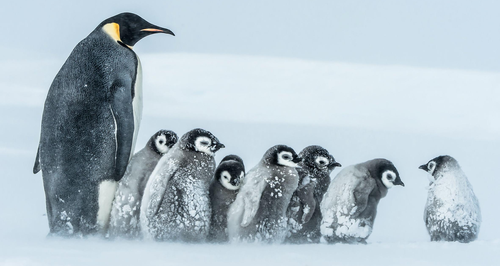 The man who scores David Attenborough's great documentaries was on top form with this theme.
After composing for the stage and TV dramas, including The Jewel in the Crown, George Fenton has become the composer of choice for TV wildlife shows, often collaborating with the legendary David Attenborough.
Fenton says that he loves composing for these shows. After just hearing the title for the series The Blue Planet, he turned down the offer of scoring a feature film in America and flew straight back to begin work on the series.
Other scores have included The Trials of Life, Planet Earth and the popular Frozen Planet in 2011, which focused on life and the environment in both the Arctic and Antarctic.
The opening title theme starts every episode impressively, with the slightly chilly fanfare accompanying the gradual revelation of the shape of Antarctica as seen from outer space, and the rest of Fenton's score is as awe-inspiring as the spectacular photography.