These singers found a cave with the most haunting natural acoustics
10 May 2016, 15:44 | Updated: 21 March 2017, 14:14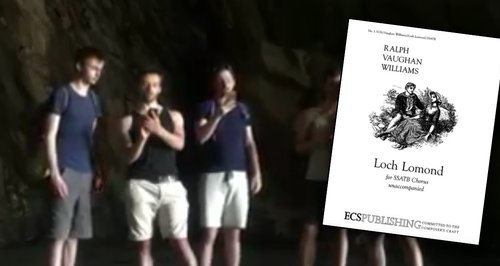 Huddled around their iPhones, this talented scratch choir took a moment out of their sightseeing tour of a cave in the Lake District to belt out some stirring Vaughan Williams.
Here's what happens when some of the finest singers from The video, posted by vocal student Ronald McCusker, shows the five-part vocal ensemble beautifully singing Vaughan Williams' song 'Loch Lomond'.

McCusker wrote: "A cheeky bit of RVW's Loch Lomond in a cave using iPhones for music. Some good use of the Scottish 'oo' vowel on show."
We can forgive them for a little geographical inaccuracy, but only because their singing is so good.