10 reasons why we love George Gershwin
25 July 2013, 13:52
Money, cigarettes and insane clarinet solos - here are 10 reasons why George Gershwin and his music had it all.
1. At his core, he was a pop song writer
George Gershwin began hammering out pop songs for the likes of Al Jolson aged just 15, when he became a radio plugger on New York's Tin Pan Alley. Throughout his career (and often with his brother Ira), he penned such hits as 'I Got Rhythm', 'They Can't Take That Away From Me' and 'Swanee', which was originally recorded by Jolson.
2. He had the respect of other legendary composers
For anyone thinking that this Gershwin chap was nothing more than a prototype crossover artist, simply read what Maurice Ravel (at the piano below, with Gershwin himself) said about him: "I have heard of George Gershwin's works and I find them intriguing." Or how about what legendary composer of 'difficult' serialism Arnold Schoenberg said when Gershwin asked him for lessons? "I would only make you a bad Schoenberg, and you're such a good Gershwin already."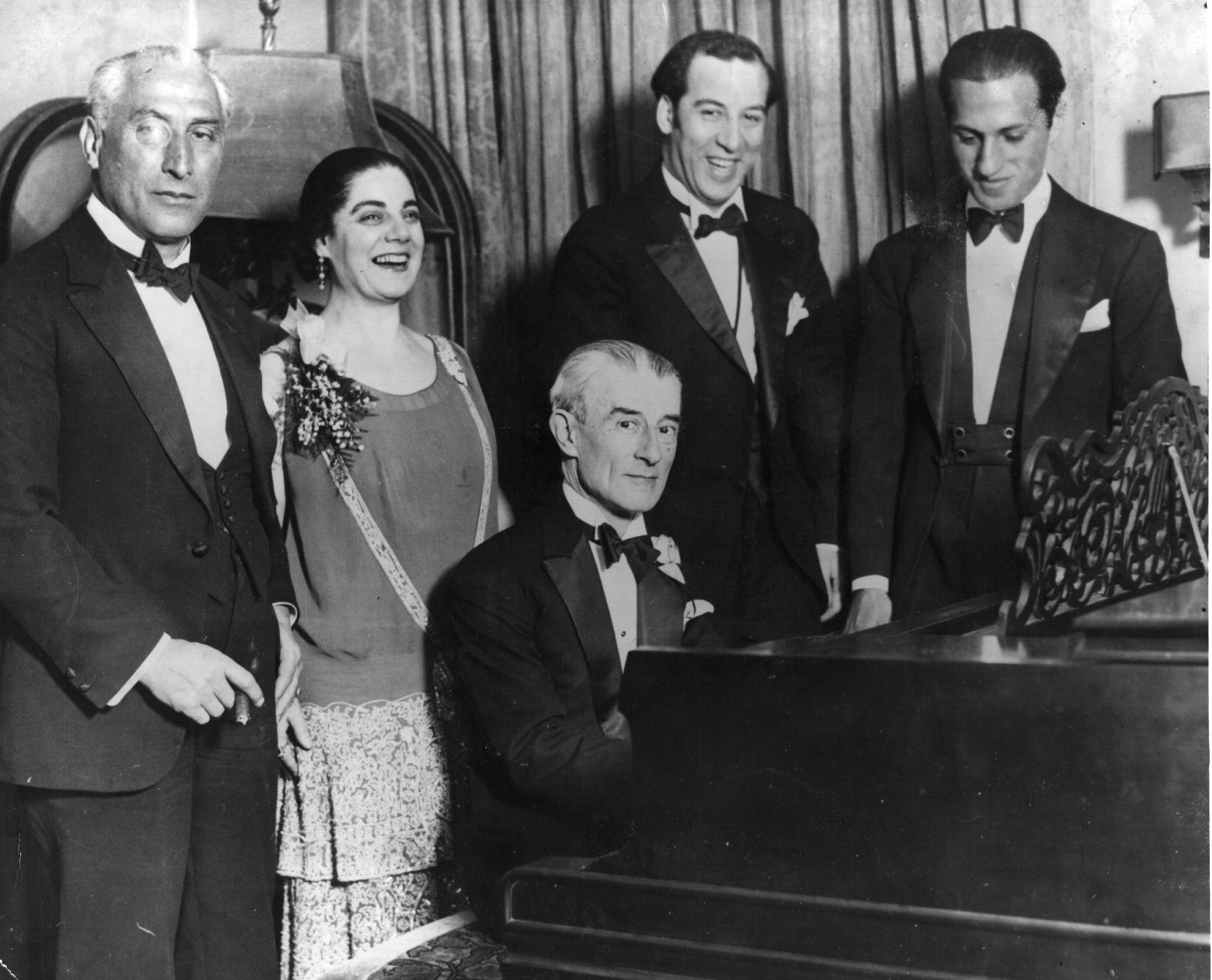 3. The ridiculous clarinet slide in Rhapsody in Blue
Surely the most bravura opening in the whole of classical music. Impeccable showing off.
4. He lived like a rock star
Proof that genius is flawed, not only did Gershwin have numerous affairs over the years, but he also reportedly fathered at least one illegitimate child and was usually to be found chain-smoking cigarettes and sporting a cane. The cad.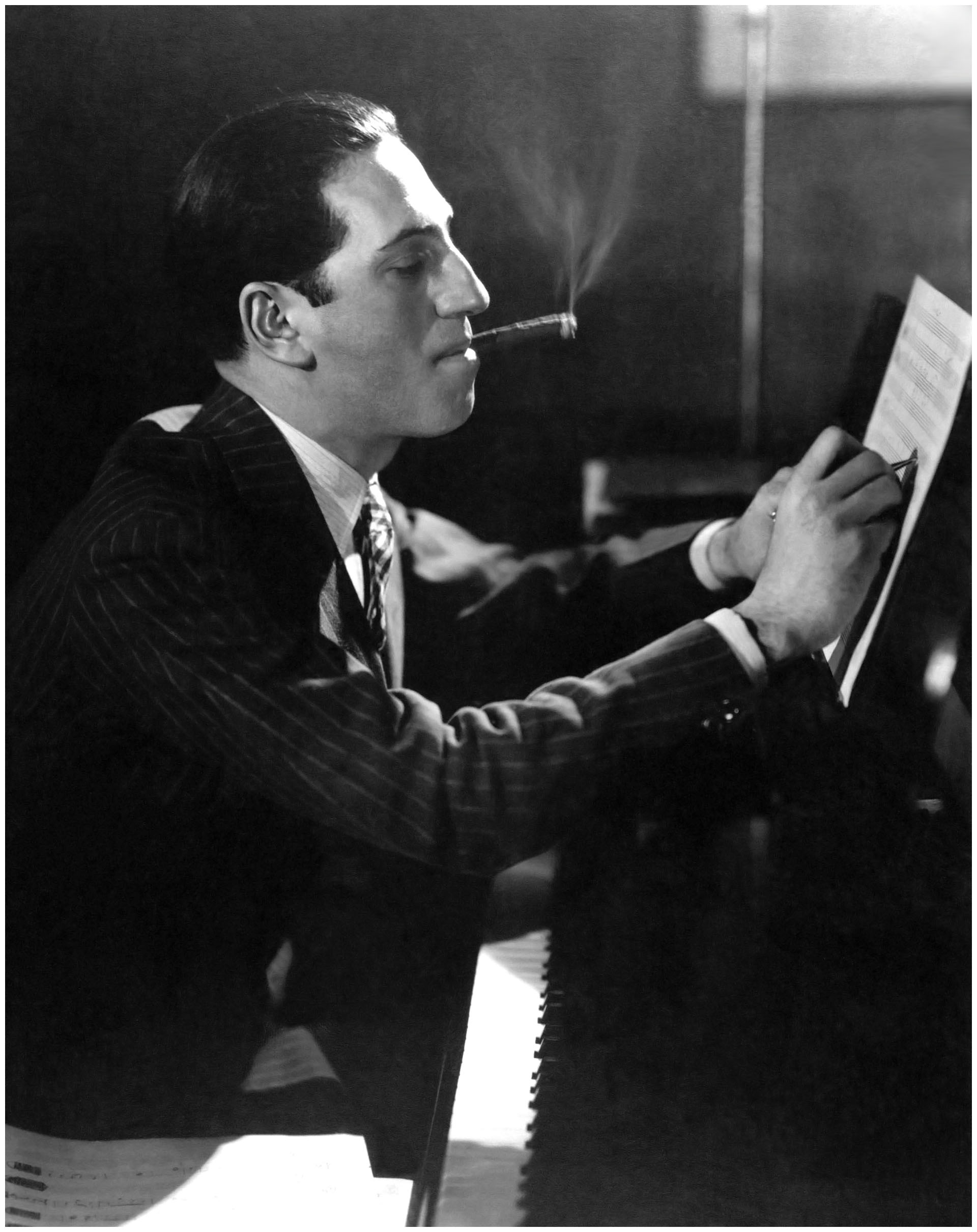 5. Without George Gershwin, we wouldn't have The Beach Boys
Head Beach Boy Brian Wilson has frequently paid his respects to the musical influence of George Gershwin on his early compositions before he started the world's most popular surf group, and he even recorded a whole album of Gershwin covers in 2010.
6. He wrote his first opera in five days
It was rather less well received than Porgy and Bess, but Blue Monday was still quite a feat. Written with librettist Buddy DeSylva, the one-act experimental jazz opera performance piece took them under a week to smash out.
7. Porgy and Bess changed the world
Speaking of Gershwin's operas, there's really only one that has stood the test of time - Porgy and Bess. Not only was it the first major opera to star an entirely African-American cast, it has continued to be relevant throughout history, as a recent performance tour by the Cape Town Opera showed when they changed the setting to 1970s South Africa.
8. He was technically the richest composer of all time
Based on estimated earnings throughout his career, Gershwin came out on top of a Classic FM poll in 2005 with his multi-million dollar fortune.
9. This response to the first reviews of An American In Paris
"It's not a Beethoven Symphony, you know… It's a humorous piece, nothing solemn about it. It's not intended to draw tears. If it pleases symphony audiences as a light, jolly piece, a series of impressions musically expressed, it succeeds."
10. This picture of George and Ira Gershwin with Fred Astaire
Oh, to be a fly on the wall…