Missing Game of Thrones already? Listen to the Season 8 soundtrack here
23 May 2019, 14:20 | Updated: 23 May 2019, 15:11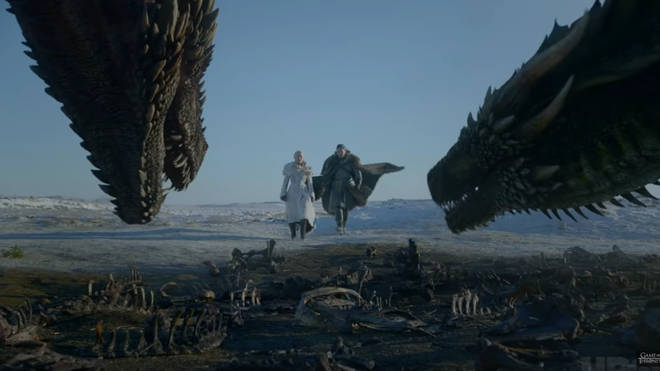 Warning: contains Game of Thrones Season 8 spoilers
Ramin Djawadi's score for 'Game of Thrones' plays a huge part in bringing the domain of The Seven Kingdoms to life, and might be just the antidote you need if you're having GOT withdrawals.
Game of Thrones ended with a bang – or a whimper, depending on how you felt about the finale – at the beginning of this week.
In the dramatic conclusion of season 8, viewers saw Jon Snow kill Daenerys in the same spot her father died, Drogon melting the Iron Throne in retaliation, Bran Stark being named king of Westeros, Sansa ruling the north as queen, and Arya sailing off to explore "what's west of Westeros".
Amidst fans setting up a petition to try and persuade HBO to rewrite the final season (nearly 1.5 million people had signed at the time of writing) and viewers throwing all manner of shade (and otherwise) at the series' ending in water cooler debriefs, some of us are just plain missing the Game of Thrones universe.
Let music be the remedy: you can luckily listen to Ramin Djawadi's superb score to all eight series on YouTube. Djawadi's soaring score is a huge part of the franchise and the composer himself has confessed to not quite believing the whole thing is over.
Read more: 13 greatest covers of the Game of Thrones theme
"I'm still in denial," he told Zane Lowe on Apple Music's Beats 1. "I feel like it's not over yet. I can't let go. I never expected this to be such a success in that it would have such an impact on people around the world. It's been an incredible journey."
If you're in denial too, we've got your back: stick with us and enjoy the soundtrack highlights we have shared here.
Djawadi won the Emmy for Outstanding Music Composition for his Game of Thrones score in 2018, and fans have got to know his music so well that any new melody or theme he composed could be relied upon to generate incredible excitement – for example, when Arya Stark killed the Night King in Episode 3 of Season 8 and people heard a brand new piano melody for the first time.
Talking about that example, Djawadi says, "In the episode, there is so much violence going on for so long we felt that it was a great way to kind of put the brakes on, reset, and start soft and just play it. It's all over now, this is it."
Read more: The hidden meaning behind Cersei's music in Game of Thrones
For our readers and Game of Thrones superfans in North America, there's always the Game of Thrones Live Concert Experience as well: the concert of Ramin Djawadi's epic score is touring the country throughout September and October 2019.