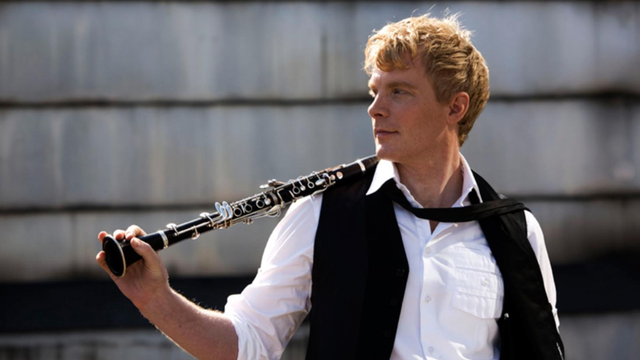 Biography
Hailing from a musical family, Fröst started playing the violin when he was five years old but switched to the clarinet when he heard the Mozart Clarinet Concerto.

His repertoire encompasses not only mainstream clarinet works, but also includes a number of contemporary commissions which Fröst has personally championed.

Fröst regularly collaborates with such acclaimed musicians as Leif Ove Andsnes and Janine Jansen, and has played with major orchestras including the Philharmonia, Los Angeles Philharmonic and the Chamber Orchestra of Europe.

As a dedicated Chamber Musician he is also the artistic leader of the Mora Vinterfest in Sweden and Stavanger International Chamber Music Festival in Norway.

He has undertaken groundbreaking collaborations with choreographers, dancers and film makers.

Fröst's recording of Mozart's Clarinet Concerto and Clarinet Quintet, with the Amsterdam Sinfonietta and the Veratvo String Quartet respectively, released in 2003, has sold more than 200,000 copies.

Dances to a Black Pipe was released in Autumn 2011, coinciding with a European tour with the Australian Chamber Orchestra, with whom he made the recording.

Martin Fröst is the Artistic Director of the Vinterfest in Mora, and of the International Chamber Music Festival in Stavanger, Norway.

Did you know?

Martin and his brother Goran have developed the concept of conducting choreography, a completely new form of stage performance.
View more
Most shared Martin Fröst features