Katherine Jenkins: 'What a dull world we'd live in without live music. We have to protect it.'
7 July 2020, 11:06 | Updated: 8 July 2020, 09:41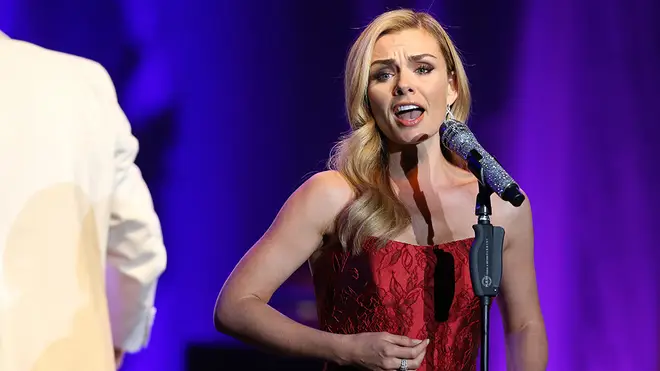 The Welsh mezzo talks walking down the aisle to Ennio Morricone, protecting the UK music and arts scene at all costs – and trying not to cry in an empty Royal Albert Hall.
As we spoke to Katherine Jenkins yesterday, news had just broken of the death of musical great, Ennio Morricone. "I couldn't believe the news when I saw that this morning," Jenkins said, recalling how she walked down the aisle to the Italian composer's theme for La Califfa when she married American film director and artist Andrew Levitas in 2014.
The Welsh mezzo's newly released album Cinema Paradiso, which she recorded last year for Decca Records, now seems a touching tribute to Morricone. "Singing 'Cinema Paradiso' and the music from The Mission…," Jenkins reminisces. "I mean, such an incredible gift he gave the world. And his music will live on."
Yesterday was a major moment in the arts calendar. Before news broke of Morricone, we heard of the government's pledge to finally support the UK arts scene as it weathers the COVID-19 storm. Does Jenkins think the £1.57bn cash injection has come soon enough? "I hope… I hope it's in time," she replies carefully.
"To me, we have to do all we can do protect. We're responsible for all of this heritage. We have to protect that when we come out of the other side of this that we have the light in our lives of music and art, and theatre.
"And not only for us, for the next generation. I definitely wouldn't be here speaking to you today if I hadn't had all the opportunities and the experiences of art growing up as a child in Wales. We have to make sure we protect that for our children as well."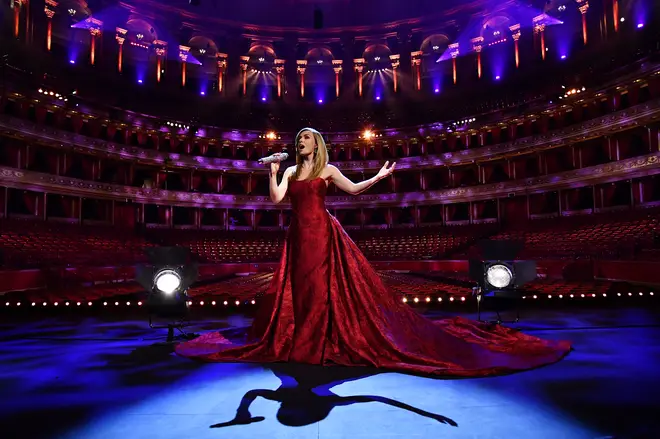 Read more: UK arts venues to receive £1.57bn in emergency government funding >
Jenkins is, by numerous accounts, classical music's 'best-seller'. After being crowned No. 1 Classical Music Artist of the Last 25 Years by Classic FM in 2019, the Welsh star made chart history when her last album Guiding Light became her 13th UK Classical No. 1. She has also officially sold the most classical albums this century.
Wales has of course, produced a lion share of this generation's internationally popular classical artists, from bass-baritone Bryn Terfel to now-tenor, Aled Jones – not forgetting the choral giant, Karl Jenkins (no relation to Katherine). But it seems to be struggling as much as anywhere amid the coronavirus pandemic. Cardiff's Millennium Centre, which is now closed until 2021, citing a colossal 250 jobs as 'at risk', also faces losing about £20m in income.
Does Jenkins think the Land of Song is getting enough support, with only £59 million pledged to Wales out of the government's £1.57bn budget? Carefully again, she replies: "I hope it's a start to getting everything back on track".
"We are a country I'm very proud to say has a very big output of music. And it's really important the next generation and all walks of life get access to music. I can see with schools that music and arts is the first to be cut, and that always make me sad… because what a dull world we'll be living in without that."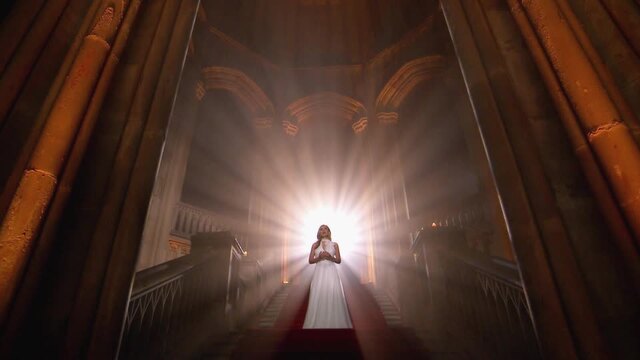 Katherine Jenkins performs to an empty RAH for VE Day 75
Our experience of live music has changed deeply in lockdown. Streaming is having a big moment, online donations are the new paper ticket sales, and live applause is but a distant memory. On the 75th anniversary of VE Day, Jenkins was invited by the Royal Albert Hall to perform a live-streamed concert to a completely empty auditorium (watch above). All money raised online was donated to the great venue. The whole experience, she says, was "very surreal" and "very emotional".
"I thought I knew what to expect because I've sung at the Albert Hall 46 times so it's my favourite venue in the entire world," she says. "I've been there on soundcheck when the auditorium is empty, but I wasn't prepared for getting to the last song and just feeling this wave of emotion at the reason why everybody wasn't there and why the seats were empty.
"And I remember looking up to the ceiling and styling it out that I was taking in the building – but actually I was trying not to shower with crying."
The Welsh star has also been doing her own lockdown music series, from her living room. She started it in March for her mum, who was home alone having "just fitted into the 70s category – I hope she doesn't mind my saying!" and was missing the sound of her daughter's singing. So, Jenkins promised a Facebook Live concert for every week of lockdown.
"I had no idea when I made that promise that that would mean 16 consecutive weeks!" Jenkins laughs, having just done the final concert last Saturday. "Thankfully we all got each through it, my children dancing in the background and my husband being the sound guy."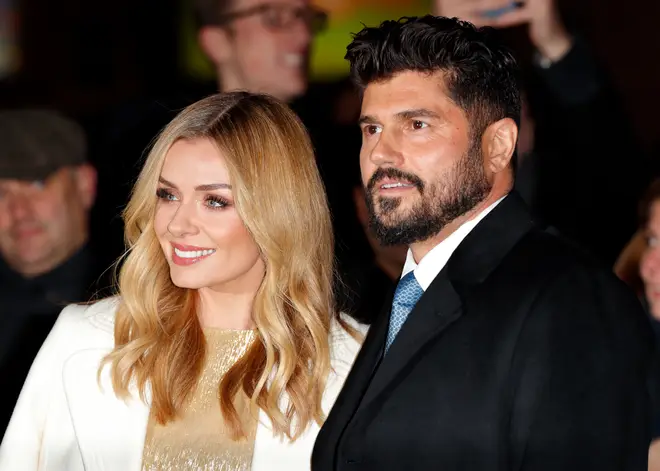 But Jenkins will soon be back on the stage, touring with her new album in January and February. Does she think we'll have found a 'new normal' by then, that allows artists like her to sing to live audiences again?
"I'm really hoping that I'll be able to get out and see everybody," she says. "It's all very well singing to everybody through my iPhone on Facebook, but I'm desperate to see everyone in person and be back with the orchestra.
"I think music has proven itself to be so important in terms of getting people through times like this. People at home have been turning to music they know and love as well as new music, and hopefully that will ignite a passion for them going to see it live.
"Obviously, we want people to feel safe and content and comfortable coming to something like a concert because a concert should be a lovely experience. But I'm personally really looking forward to it and I hope it brings people back with a new enthusiasm."
Katherine Jenkins' new album 'Cinema Paradiso' is Alexander Armstrong's Album of the Week. Hear it after 10am every morning on Classic FM.