Janine Jansen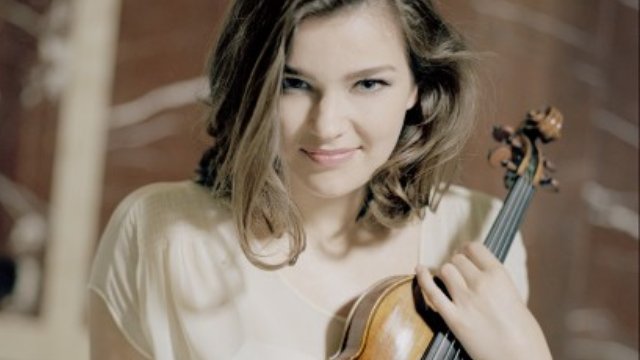 Janine was born on 7th January 1978 in Soest, Netherlands, and went on to study with Coosje Wijzenbeek, Philipp Hirshhorn, and with Boris Belkin. In September 2003 she received the Dutch Music Prize from the Ministry of Culture – the highest distinction an artist can receive in The Netherlands.

She received the Edison Classic Public Award in 2004 and in 2005, as well as an Echo award for her Vivaldi recording in 2006. Her latest album achieved Gold sales within the first few weeks of its release.

Her London debut in November 2002, accompanied by the Philharmonia Orchestra conducted by Vladimir Ashkenazy, was quickly followed by invitations with some of the world's most prestigious orchestras, including the Royal Concertgebouw Orchestra, Berlin Philharmonic and London Symphony.

Janine Jansen has an exclusive recording contract with Decca (Universal Music Group) and received great acclaim for her recording of The Four Seasons by Vivaldi.

Janine was a BBC New Generation Artist, and in July 2003 made her debut at the BBC Proms. In 2005 she was centrepiece of the First Night of the BBC Proms, performing the Mendelssohn Concerto with the BBC Symphony and Sir Roger Norrington live for television on BBC One.

In the 2007/08 season Janine Jansen made US debuts with the New York Philharmonic Orchestra under Maazel and Los Angeles Philharmonic under Edo de Waart.

Janine is a devoted performer of chamber music. Her chamber partners include Leif Ove Andsnes and Maxim Vengerov . Since the 2006/07 season Janine has been part of the Junge Wilde Series at the Konzerthaus Dortmund.

Janine established and curates the annual International Chamber Music Festival in Utrecht, and since 1998 she has been a member of Spectrum Concerts Berlin, an important chamber music series in the Berlin Philharmonie.
View more
Most shared Janine Jansen features