An opera singer, an empty Hollywood Bowl and 3 minutes of beauty we all need.
29 June 2020, 16:10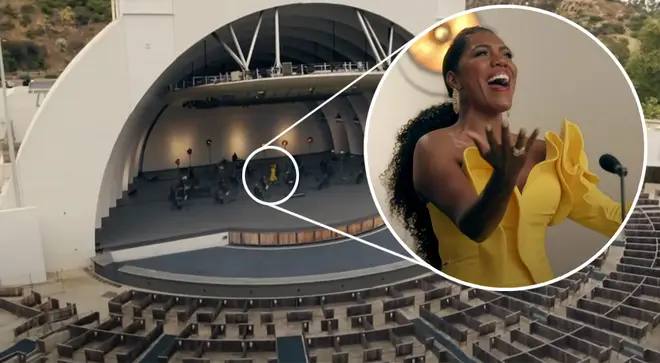 No audience, but a concert streamed to the world: opera singer J'Nai Bridges is the star soloist in this beautiful performance by the LA Philharmonic, conducted by Gustavo Dudamel.
Over the weekend, American mezzo-soprano J'Nai Bridges performed to an empty Hollywood Bowl alongside YOLA (Youth Orchestra Los Angeles) and the LA Philharmonic, conducted by the Venezuelan maestro Gustavo Dudamel.
It was all part of the Global Goal concert hosted by Dwayne 'The Rock' Johnson, which also starred Lin-Manuel Miranda and select members of the Broadway production of Hamilton, among other stars including Coldplay.
Bridges sang a mishmash of 'Heaven' by jazz legend Duke Ellington, and the traditional African American spiritual, 'He's Got the Whole World in His Hands'.
Despite no live audience to serenade, the rising opera star's stage presence is wonderfully dynamic, her rich tone and powerful chest voice resonating throughout the amphitheatre (watch below).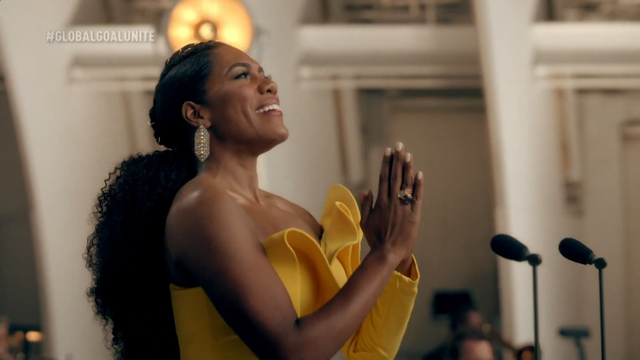 J'Nai Bridges performs 'Heaven and Whole World In Your Hands'
Read more: 11 black opera singers you should know about >
The concert was a partnership between Global Citizen (who helped put on Lady Gaga's all-star concert) and the European Commission, to shine a light on communities which have been hardest hit by the coronavirus pandemic.
It streamed on YouTube globally at 7pm (BST) on Saturday 27 June, and was televised around the world.