David Garrett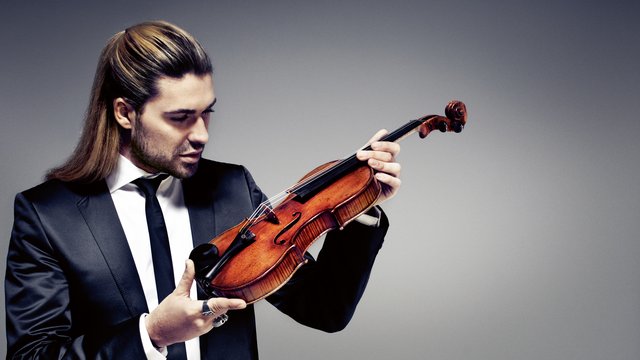 Biography
Life and Music

David Garrett was born on September 4th 1980 in Aachen, the son of German-American parents, and first started to learn the violin at the age of four.

He made his first public appearance aged ten and was one of the first students of Itzhak Perlman at the Julliard School in 1999. He graduated from his master class when he was 23.

Later David withdrew from the international concert business, moving to New York for self-reflection and artistic advancement. During this time, Garrett earned his living by working as a model.

The youngest exclusive recording artist with Deutsche Grammophon Gesellschaft, David has played in all the great European cities with the most distinguished orchestras and conductors.

He released his first album, Free, in 2007.

Subsequent albums have seen him experiment with core classical repertoire and crossover material.

In 2010 Garrett released Rock Symphonies, a collection of rock and metal songs recorded on the violin.

In the past, he has played with pianists Itamar Golan, Daniel Gortler and Milana Cernyavska.

In 2012 it was announced that Garrett was to play the role of Paganini in a forthcoming biopic.

He released 14, a collection of recordings inspired by his teenage years, in 2013.

Did you know?

In 2008 David Garrett held the Guinness World Record for the World's Fastest Violinist when he played Flight of the Bumblebee in 1 minute and 5.26 seconds.
View more
Best David Garrett recordings
David Garrett news and features