Danielle De Niese on the future of opera: 'It's transformative, and worth hanging onto!'
24 May 2023, 17:48 | Updated: 24 May 2023, 18:14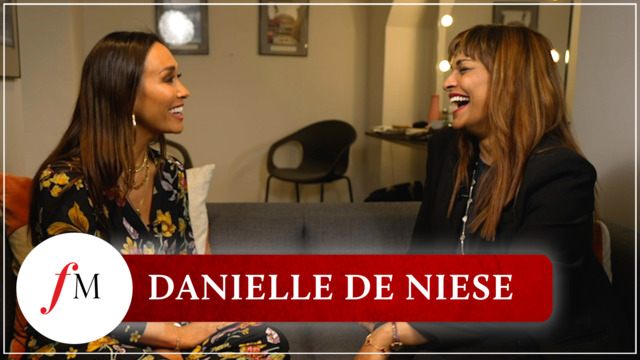 Danielle de Niese: 'Opera is transformative! It's an experience worth hanging onto'
With opera in crisis in the UK, star soprano Danielle de Niese speaks exclusively to Classic FM about the art form's "staying power" and why it's an "experience worth hanging onto".
Internationally acclaimed soprano Danielle de Niese, among the star soloists who performed at April's Classic FM Live, spoke out during a backstage interview about opera's longevity, following a succession of funding cuts.
"Opera has already withstood the test of time," Danielle told Classic FM's Myleene Klass, who co-hosted the concert, a spectacular celebration of opera featuring the English National Opera (ENO) Orchestra and Chorus. "Because we are performing things tonight that are going to be 200, 300, 400 years old, even.
"Its staying power is clear. And what we have to continue to fight for, is to allow people to experience it, by supporting it."
In the latest round of government funding allocated by Arts Council England (ACE), many of the UK's top opera companies had their budgets slashed, including the ENO, which is being forced to move its headquarters out of London.
Glyndebourne, where de Niese lives with her husband, executive chairman Gus Christie, was forced to cancel its annual opera tour in 2023 after losing more than half its funding. Every year, Glyndebourne hosts a festival of world-class opera on its 600-year-old country house and grounds.
"As long as I'm singing," the soprano said, "I probably will continue to always wave the flag for the wonders of opera because it is one of the last completely unamplified experiences.
Read more: Star soprano Danielle de Niese opens up about miscarriage hours before Royal Opera House premiere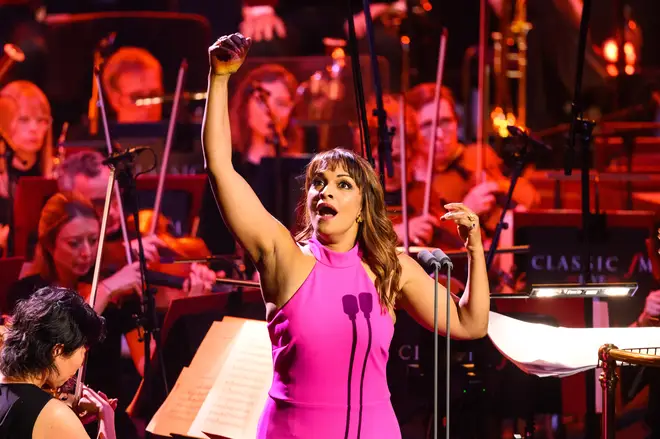 "Opera is completely unamplified," she added. "Imagine being in the room and hearing a live, unamplified voice... it just comes and hits you straight in the chest."
Opera, argued De Niese, who often performs in lead roles at the Glyndebourne opera house, can be "completely transformative and very overwhelming for people who are experiencing it for the first time.
"I think that's an experience worth hanging onto, to allow people to be open to it and maybe come through the door maybe not straightaway, maybe 20 years from now.
"But if we just take it all away, what are we losing? I think we lose a lot."
De Niese also questioned the danger of no longer supporting art forms that are not considered to have mass appeal.
"I don't think that we can take away from society, everything that some people may consider to be 'niche'. Because where do we stop?" she asked. "Do we take away art exhibits? Do we take away drill music? Do we limit people to only what is super, super popular?"
Read more: Research says orchestral music is more popular on social media than in schools
Soprano Danielle De Niese performs Bizet's sultry 'Habanera' | Classic FM Live
Then there's the question, De Niese adds, of what is mainstream.
"We need to have lots of wonderful mainstream things," she added, "[But] also be open to when mainstream changes. Because, you know, decades ago, classical music was mainstream. We've changed, but classical music hasn't changed. So I don't think we should sort of cut it loose just because it's not as mainstream as it used to be."
At the Royal Albert Hall spectacular, De Niese performed 'Habanera' from Bizet's Carmen, Agustín Lara's 'Granada', Patrick Cassidy's 'Vide Cor Meum', and a duet of Verdi's Drinking Song ('Libiamo ne lieti calici') with baritenor Michael Spyres, to rapturous applause.
And this month, at the Lyric Theatre in London, De Niese will join Michael Ball for a new production of Andrew Lloyd Webber's 1989 musical Aspects of Love.
The soprano describes the "mix" of music she performs as "representative of what I do".
Read more: What is a Baritenor? Meet the singer with an incredible three-octave operatic range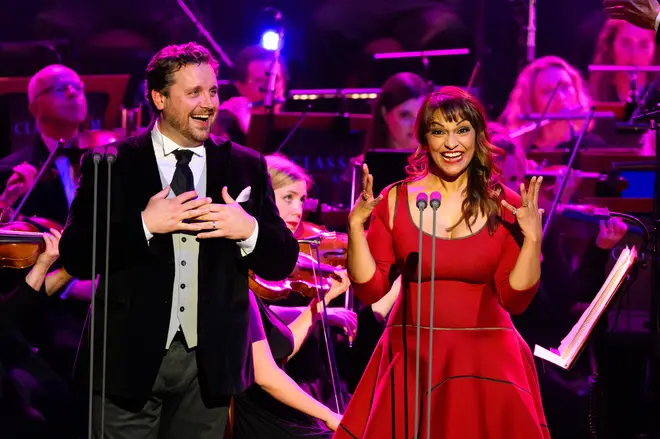 "I delayed singing 'Habanera' from Carmen for ages," the lyric soprano said. "My fans would say to me, you've got to sing Carmen, Carmen is for you. And I would think well, I'm not a mezzo, so maybe I don't know if I'll ever sing it.
"And then one day, I was asked to do it. [And] I was instantly bitten by the Carmen bug.
"I was like, Oh my God. Now I have to do Carmen," she said. "And so, it's the first time I'm singing it for Classic FM Live because I've not actually performed the role on stage before!"
As for the musical theatre-shaped string to her vocal bow, De Niese added that she has done both her whole life.
"When I'm doing musical theatre," she said, "It's the same instrument. It's the same technique, but the style of the production of sound is different. So, I don't sound like an opera singer singing in musicals when I do it, because I did both simultaneously for my whole life.
"What's great is actually coming full circle around to be able to do both at the same time – obviously, not simultaneously!" she added. "But it's only a matter of time..."