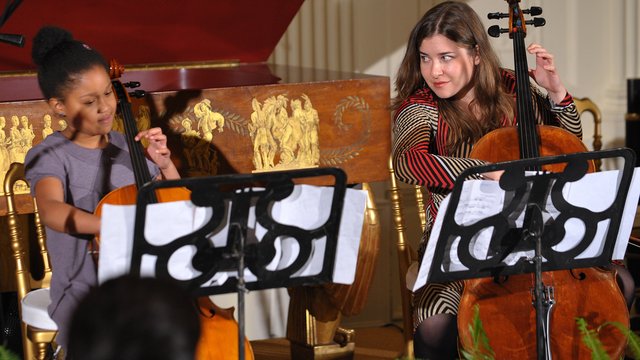 Biography
Her first cello was fashioned from a cereal box and a toothbrush, made by her grandmother to keep her entertained when she had chickenpox as a toddler.

She graduated from cereal box to cello when she was four, making her concert debut just nine years later with the Cleveland Orchestra, playing Tchaikovsky's 'Rococo' Variations.

Alisa graduated from university with a Bachelor's degree in Russian History from Columbia University.

After meeting conductor and pianist Daniel Barenboim for the first time in 2009, she went on to record an album with him - including a recording of Elgar's Cello Concerto. Barenboim hasn't recorded this piece since his famous recording with Jacqueline du Pré.

She's one of a handful of cellists who has performed for President Obama and the First Lady, after being invited with three other musicians to perform at an event at the White House.

Did you know? Alisa is the first cellist to be signed as an exclusive recording artist on the Decca label in more than 30 years.
View more
Alisa Weilerstein news and features