High Score is back for a Bank Holiday special
10 May 2018, 13:10 | Updated: 10 May 2018, 13:46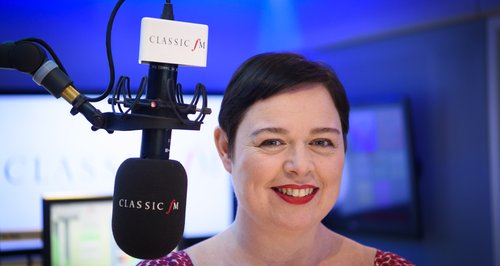 Classic FM's video game music show, hosted by Jessica Curry, will return on May 28th for a two-hour special at 8pm.
On Wednesday 30th May, our very own Jessica Curry will be hosting the first-ever PlayStation in Concert at London's Royal Albert Hall. And to warm up for it, she's back for a special edition of High Score on Classic FM.

At the live show, the RPO will play selections from games including The Last Guardian, Uncharted and Jessica's own BAFTA-winning score for Everybody's Gone to the Rapture. In this special edition of High Score, Jessica picks pieces from those games, alongside classical works that have influenced her as a musician and composer.

This major celebration of orchestral video game music will include scores from games spanning Original PlayStation, PS2, PS3 and PS4, and the 80-strong Royal Philharmonic Orchestra will perform alongside the City of London Choir.

Jessica will offer a fascinating insight into the process of writing music for video games, and this two-hour programme promises to be an enlightening listen, full of musical discoveries – for gaming novices and aficionados alike.