Everything You Ever Wanted to Know about Classical Music, Sunday 24 January 2016, 9pm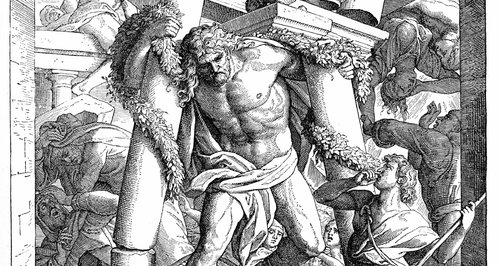 Who were the strong men of classical music?
Tonight Catherine Bott explores the strong men of classical music – heroes of myth and legend whose exploits have inspired the great composers throughout the centuries.
The story of Spartacus, the Roman slave and gladiator who led a slave revolt, prompted the Armenian composer Aram Khachaturian to write some of the most beautiful ballet music ever, as well as being the inspiration for the Kirk Douglas epic with its strident score by Alex North.
Strong men from the Old Testament include David, who slew the giant Goliath, who appears in an opera by Charpentier. And Samson – who was brought down to size when Delilah had his hair cut off – was given sublime treatment by Saint-Saëns.
The world of movies has given us the Cossack Taras Bulba, the warrior Conan the Barbarian – vividly brought to the screen by Arnold Schwarzenegger and the music of Basil Poledouris – and, of course, the man from Krypton, Superman, replete with John Williams' stirring anthem.