Everything You Ever Wanted to Know about Classical Music, Sunday 16 October 2016, 9pm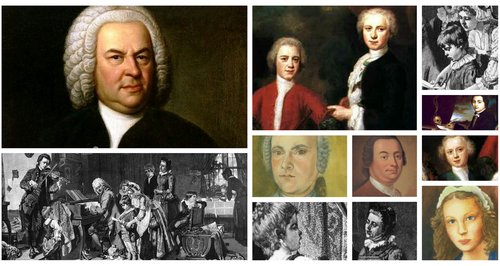 Catherine Bott explores the extraordinarily talented offspring of J.S. Bach.
Music flowed in the blood of the wider Bach family – at least 50 of them who were musicians. But specifically tonight we hear from those who followed their father Johann Sebastian into the family trade. His eldest son Wilhelm Friedemann was an accomplished composer and organist, Carl Philipp Emanuel Bach was a highly original composer of symphonies, keyboard and choral music. "He is the father, we are the children," Mozart said of C.P.E. Bach.
DISCOVER: Q: How many children did J.S. Bach have? A: Loads. Here's what we know. >

Bach's ninth son, Johann Christoph Friedrich, is often referred to as the Bückeburg Bach, named after the town in Lower Saxony where he played the harpsichord professionally, while Johann Christian is known as the English Bach after settling in London in the service of Queen Charlotte. He composed cantatas, orchestral works, keyboard music, operas, and symphonies, which sounded very different in style from his father's Baroque works.

Catherine has music from all of them tonight, as well as their illustrious father.