David Mellor - Sunday 3 January 2016, 7pm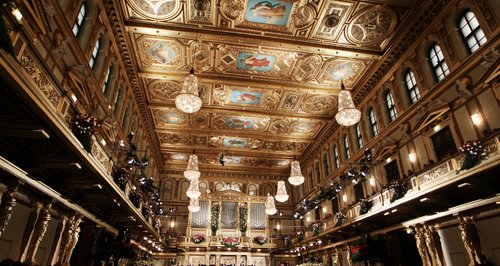 It's the new year - so where better to go musically than Vienna?
Tonight, David Mellor celebrates the coming of the new year by reliving some of the great moments from Vienna's world famous New Year's Eve concert.

Among the musical fireworks, waltzes, and marches to get your year off to a glittering start listen out for Herbert von Karajan conducting the concert in 1987
.
There's also a chance to hear Clemence Krauss, who conducted the first New Year's Day concert in 1939, and recorded it in a studio in 1952.
There are plenty of Strauss family classics to enjoy as well as some of their emulators: Hans Christian Lumbye, Emile Waldteufel and Alexander Glazunov

.