Alex James's Date Night - Saturday 20 August 2016, 7pm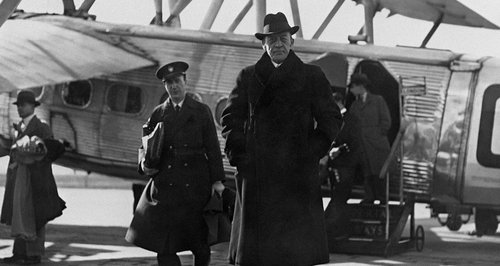 Alex marks the classical music anniversaries and events for the coming week.
Among the musical anniversaries tonight in Alex's calendar tonight, Rachmaninov leaves Europe for America (pictured), Handel comes a cropper in a coach and Borodin gets engaged.
Elgar's Pomp and Circumstance March No. 4 and Tchaikovsky's 1812 Overture are performed for the first time and Alex finds out why Gounod was unable to attend the first performance of his Mors et Vita in Birmingham for fear of arrest.
Plus – there are birthday celebrations for violinist Maxim Vengerov, who turns 42 today.