Alex James's Date Night - Saturday 18 June 2016, 7pm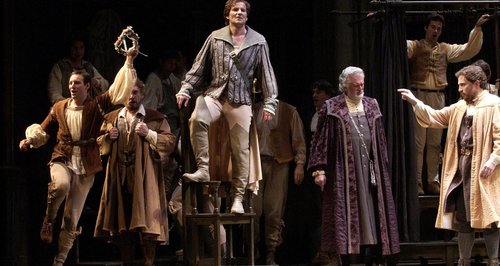 Alex James invites you to join him for another whistle-stop tour through the week's classical music anniversaries and birthdays.
This week, Alex marks the premieres of Elgar's Cockaigne Overture, Peter Maxwell Davies' beautiful piano piece Farewell to Stromness, and Wagner's The Mastersingers of Nuremburg (pictured).

He also finds out how the 'bad boy' of the Parisian music scene, Hector Berlioz, managed to gain his place amongst the elite classes. And Adolphe Sax invents a new instrument which is to bear his name.
There are birthdays to celebrate too: conductors Libor Pešek and James Levine, along with former Beatle, Sir Paul McCartney.