Inspector Morse theme: Barrington Pheloung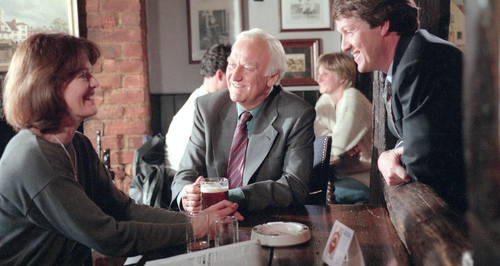 The music spelt out his name and left an indelible mark on our minds.
The British public's thirst for classy crime drama was well and truly satiated by John Thaw's brilliant portrayal of the world-weary, classical music-loving detective, who entered our lives between 1987 and 2000.
The dark, hypnotic theme tune was composed by Australian-born Barrington Pheloung, who employed a Morse code motif for the letters that spell the name M.O.R.S.E.
In occasional episodes, Pheloung's music would even reveal the name of the killer in Morse code, or sometimes the name of another character (as a red herring).
The series also contained plenty of Morse's beloved opera and other classical favourites, and spawned several best-selling albums.