This is what the last surviving Stradivarius guitar sounds like today (it's totally beautiful)
5 August 2016, 11:48 | Updated: 6 January 2017, 14:45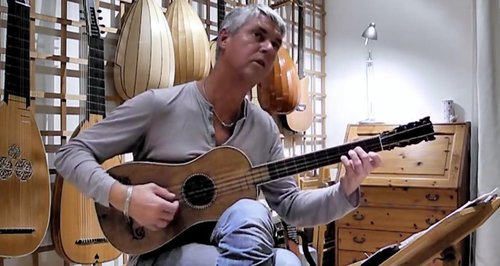 Have you ever heard guitar tone quite like this? Here's the the last surviving Stradivarius guitar in action.
The guitar, known as the Sabionari, dates from 1679 and was made by the world's most famous instrument maker, Antonio Stradivari.

Here, Rolf Lislevand plays a gorgeous Tarentela written by Santiago de Murcia:
Stradivari was more famous for his violins, but he also made various other instruments like this guitar. There are, technically, five Stradivarius guitars remaining in the world, but the Sabionari is the only one that's still playable.