Julie Andrews on losing her voice after an operation: 'I went into a depression'
2 October 2019, 11:12 | Updated: 20 June 2022, 11:22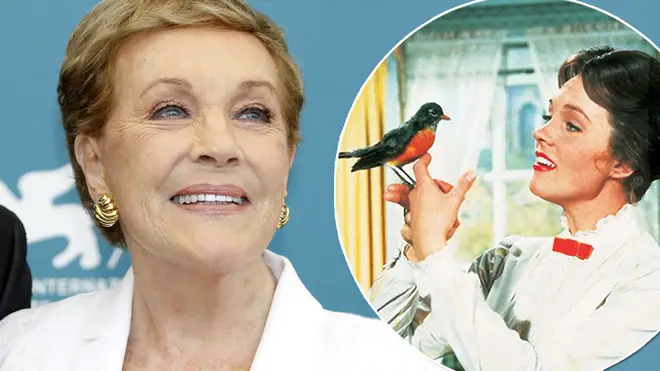 After having vocal surgery to remove 'nodules', Julie Andrews was left with permanent damage that destroyed her four-octave soprano voice.
Julie Andrews, the 84-year-old soprano and musical theatre legend, has opened up about the 1997 operation that caused her to lose her singing voice, saying: 'I went into a depression'.
"When I woke up from an operation to remove a cyst on my vocal cord, my singing voice was gone," she told AARP The Magazine for their October/November 2019 issue.
"I went into a depression. It felt like I'd lost my identity."
Andrews, who won an Academy Award for her starring role in Mary Poppins (1964), first noticed her voice was hoarse during a Broadway show in 1997.
Shortly after, she had surgery to remove what she thought were 'non-cancerous nodules' from her throat at New York's Mount Sinai Hospital. The surgery left her with permanent damage that destroyed her voice.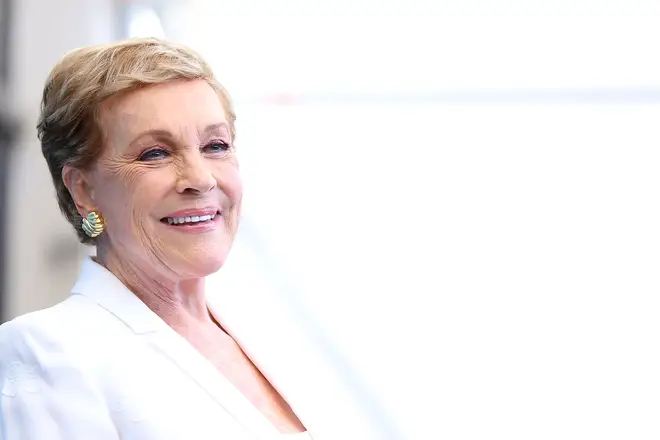 In 1999, Andrews filed a malpractice suit against the doctors at Mount Sinai Hospital. The lawsuit was settled in September 2000.
Ten years later, the Sound of Music actress revealed that she did not have cancer or nodules but was suffering from 'a certain kind of muscular striation' on her vocal cords, after straining her voice while making Victor/Victoria – the 1982 comedy directed by her late husband, Blake Edwards.
Read more: Emily Blunt was intimidated by filling Julie Andrews' shoes in Mary Poppins >
Andrews has since had several unsuccessful operations to repair her voice. Fortunately, around the time of operation, a new path opened up for the singer.
"But by good fortune," she tells AARP, "That's when my daughter Emma and I had been asked to write books for kids," she said. "So along came a brand-new career in my mid-60s. Boy, was that a lovely surprise."
"But do I miss singing," she added. "Yes. I really do.
"I would have been quite a sad lady if I hadn't had the voice to hold on to. The singing was the most important thing of all, and I don't mean to be Pollyanna about how incredibly lost I'd have been without that."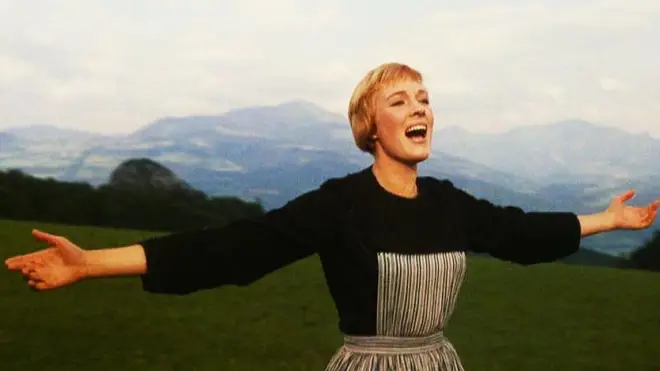 On being cast as Mary Poppins – her feature film debut – she said: "I don't know what P.L. Travers [the author of the Mary Poppins books] thought. She said to me, 'You're very pretty, and you've got the nose for it.' I'm sure she laughed all the way to the bank. She was very tough and canny."
Now, Julie is starring in the TV series Bridgerton and has a new book coming out on 15 October, Home Work: A Memoir of My Hollywood Years.
But it seems those aren't the only plans on the horizon for the singer.
"I'd love to be able to paint," she tells AARP. "I'd love to be a good cook, but I'm rotten. I don't have the patience for it. But I have to say, I'm a very good whistler. A lot of singers are."