10 reasons why we love Richard Strauss
11 June 2014, 15:13 | Updated: 11 June 2014, 15:50
To celebrate his 150th birthday, here are 10 reasons we think he's just tremendous. Beware: includes Nazis, trousers and Elvis Presley.
1. He wrote an epic film score before the advent of film

You know that amazing music from 2001: A Space Odyssey? *buzzer noise* Wrong! It's not even from 2001, silly! Richard Strauss wrote Also Sprach Zarathustra in 1896, as if he already knew it was a big enough piece to successfully soundtrack the dawn of mankind itself. Then Stanley Kubrick used it as holding music in one of the film's early versions.

2. He wrote a ballet about cakes and hallucinations

Strauss's 1924 ballet Schlagobers ('Whipped Cream') depicts a group of children overindulging their passion for sugar in a Viennese bakery, after which hallucinations occur: cakes come to life, a Praline Princess hosts a party, and assorted pastries riot until some beer arrives. Standard. We can't vouch for what exactly was going on in Strauss' personal life during the time of composition, but we want some of what he was having.
3. He brought some orchestral heft to the Strauss name
No more plinky-plonky waltzes from the moustachioed Johanns I and II who were eventually responsible for André Rieu - this was serious, thoughtful, sometimes difficult and awe-inspiring orchestral music.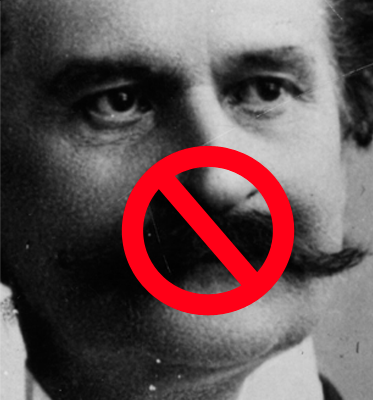 4. His marriage was unconventional but inspirational
By all accounts Strauss's wife, the soprano Pauline de Ahna, was bad-tempered, noisy, eccentric and opinionated. But the composer found her inspiring and they had a happy marriage which lasted 53 years till his death. She only outlived him by eight months.
5. He composed Four Last Songs when he was well into his 80s
The stunning Four Last Songs are the highpoint of Strauss's final years. One critic described the work as "the most consciously and most beautifully delivered farewell in all music." They even feature a 'Sunset' to contrast with his 'Sunrise' in Also Sprach Zarathustra.
6. He stood up to the Nazis on several occasions
While Strauss's relationship to the Nazis is still subject to much discussion (though you wouldn't think so from the picture below), he is known to have privately scorned Goebbels, calling him "a pipsqueak". Strauss also insisted that the name of his Jewish friend and librettist Zweig appear on the theatre billing for their opera Die schweigsame Frau, much to the Nazis' annoyance. Hitler and Goebbels avoided attending the opera and it was shut down after three performances.
7. He could easily pull off plus-fours
Now that's how you do golfing trousers.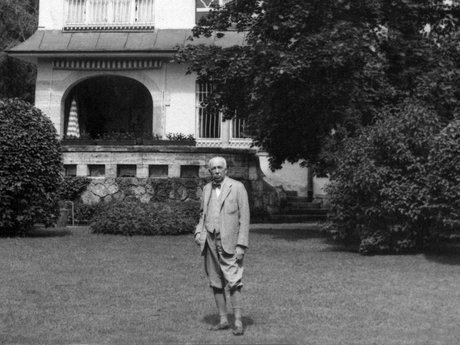 8. He proved that the early 20th century moustache didn't have to look ridiculous
Don't get us wrong, Edward Elgar, but we're looking at you. You have a lot to learn. Look at the precision, the lines, the subtle silver in the colouring. Truly, this is next-level facial topiary.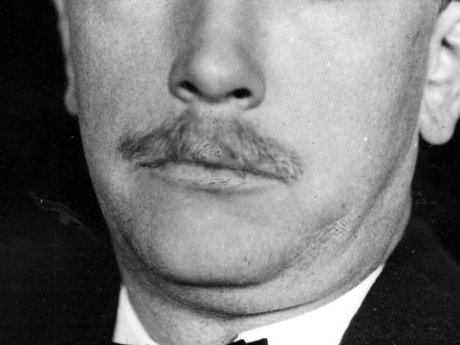 9. He created the most disturbing opera ever
Salomé not only features 'The Dance of the Seven Veils', where the title character ends up in the buff, but it also has a scene where she snogs the decapitated head of John the Baptist. So you know, probably not one to re-enact at parties.
10. Elvis Presley used Also Sprach Zarathustra as his entrance music
Well, if it's good enough for The King, it's good enough for us. And who knew that the second half of ASZ is actually a rockabilly classic?!