Heavy metal Stravinsky is truly righteous
23 February 2018, 14:16 | Updated: 23 February 2018, 14:44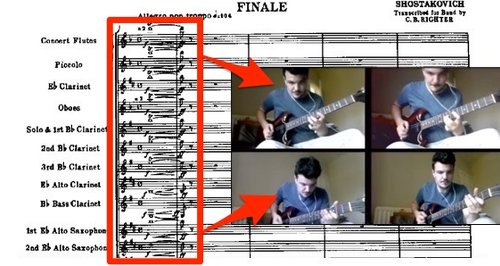 Giants of Russian music have been metalicized. Horns up.
Guitarist, arranger and all-round clever person Connor Gallagher likes to take epics from the Russian symphonic repertoire and re-work them into heavy-metal masterpieces.
Here's his reading of Stravinsky's ballet, The Firebird. Prepare thine ears for a most righteous battering:
Here's more, this time of the second movement of Shostakovich's Symphony No. 5.


And full-intensity Shostakovich String Quartet No. 8...
Connor promises he's got more coming. Follow him on Facebook now.