Ryuichi Sakamoto (1952-present)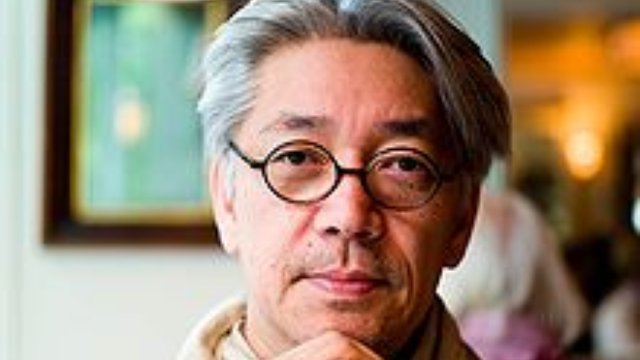 Biography
Life and Music
Sakamoto began his career as a university student working as a session musician, producer, and arranger during the 1970s, and first gained major success in 1978 as one third of the electronic music group Yellow Magic Orchestra (YMO). The band had worldwide hits such as "Computer Game / Firecracker" (1978), "Behind the Mask" (1978), and "Rydeen" (1979), and played a pioneering role in the development of the synthpop, techno and house genres.

He concurrently pursued a solo career, releasing a experimental electronic fusion album titled "Thousand Knives" (1978), and then released the pioneering album "B-2 Unit" (1980), from which "Riot in Lagos" influenced the development of electro and hip hop music.

He went on to produce more solo records and collaborate with many international artists, while pursuing a wide variety of projects in different genres ranging from electronic to classical and world music.

Sakamoto has won an Academy Award, BAFTA, Grammy, and two Golden Globe Awards, and has received three BAFTA nominations and four Golden Globe nominations. Merry Christmas Mr. Lawrence (1983) marked his debut as a film score composer and as an actor, and its main theme was adapted into the single "Forbidden Colours" which became an international hit. His most successful work as a film composer was The Last Emperor (1987) and he also earned several accolades for his scores for films such as The Sheltering Sky (1990), Little Buddha (1993), and The Revenant (2015).

He has also worked on anime and video games, as a composer as well as a scenario writer. In 2009, he was awarded the Ordre des Arts et des Lettres from France's Ministry of Culture for his musical contributions.

Did you know?
Sakamoto composed music for the 1992 Barcelona Olympics opening ceremony, and his composition "Energy Flow" (1999) became the first instrumental number-one single in Japan's Oricon charts history.
View more
Ryuichi Sakamoto - Rain (live)
03:28
Most shared Sakamoto features