Listen to Cantata Memoria, Karl Jenkins' tribute to Aberfan
2 September 2016, 10:15 | Updated: 13 December 2016, 13:49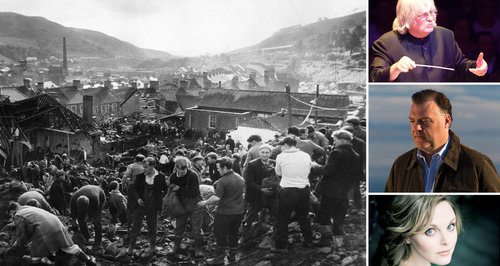 A pile of debris from nearby mines had been building up just above the village of Aberfan – and in 1966 it collapsed, pouring a mass of slurry 12 metres deep on to the Pantglas Junior School.
The children of Pantglas had just arrived at their desks for the final day before the half-term holiday – the teachers were just taking the register – when a loud rumble was hear.
A survivor of the disaster, Gaynor Minett, said: "It was a tremendous rumbling sound and all the school went dead. You could hear a pin drop. Everyone just froze in their seats. I just managed to get up and I reached the end of my desk when the sound got louder and nearer, until I could see the black out of the window. I can't remember any more but I woke up to find that a horrible nightmare had just begun in front of my eyes."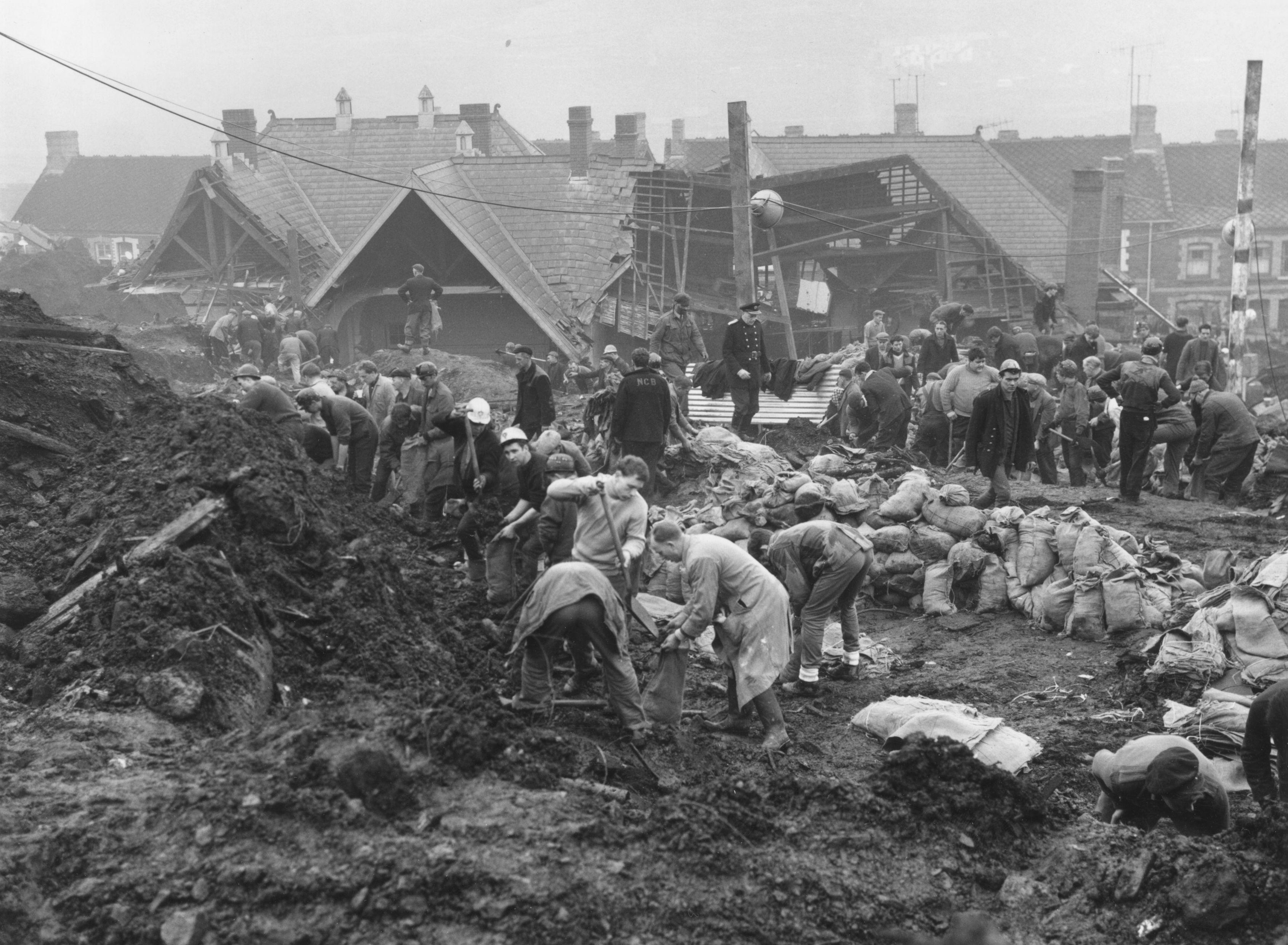 Picture: Rescue workers at the site of the Aberfan disaster. Getty
About half of the children in the school – 116 – were killed in the disaster, as well as five of the school teachers, along with 23 other adults.
An inquiry found that the collapse had been caused by a build up of water and laid the blame at the door of the National Coal Board.
It is now 50 years since this disaster – one of the country's worst. And Welsh language TV channel S4C commissioned composer Sir Karl Jenkins to write a piece to mark the anniversary.
Cantata Memoria – For the Children is a work for choir and soloists and has been recorded by two Welsh musicians including bass-baritone Bryn Terfel, soprano Elin Manahan Thomas, harpist Catrin Finch and Côr Caerdydd.
Listen to Cantata Memoria:
Sir Karl said: "Apart from depicting the disaster itself, Cantata Memoria is also a celebration of childhood, gradually moving from darkness to light. I felt privileged and humbled to have been invited to compose this piece, whilst also being mindful of the responsibility the commission carried to create something with integrity and accessibility that would connect and move everyone."
Bryn Terfel said: "Cantata Memoria is a deeply powerful commemoration of such a sad tragedy in Wales. It has been an honour watching and hearing the piece develop into what will be a work of major significance in Welsh culture and beyond."
The recording will be released on Deutsche Grammophon on 7th October and will receive its world premiere performance at the Wales Milennius Centre, Cardiff on 8th Centre.