Game of Thrones composer Ramin Djawadi reveals why Dany and Jon's theme never featured in the show
13 September 2019, 16:40 | Updated: 13 September 2019, 16:46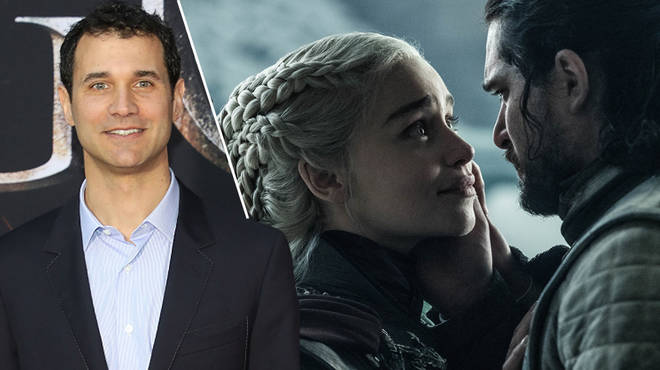 While GoT composer Ramin Djawadi wrote a 'love theme' for Daenerys Targaryen and Jon Snow, it never featured in the show.
It's been four months since the Game of Thrones finale aired, and while season 8 left fans divided, there's no denying the HBO series will go down in history as one of the most beloved TV shows of all-time.
Part of what makes the show so cinematic and gripping is the epic score by Ramin Djawadi. Not only did the German composer write THAT unforgettable theme tune, he also created all the music in the show, since it first aired in 2011.
Now, Djawadi has revealed new details on the season eight soundtrack - and why a song featured on it was never actually heard in the show.
READ MORE: Requiem for a Queen: The hidden meaning behind Cersei's music in Game of Thrones
Choral track 'Stay A Thousand Years' was released as part of the official HBO soundtrack, and is a love song for Daenerys Targaryen (AKA, The Mother of Dragons), and Jon Snow.
However, it never actually appeared in the show. Speaking about the reasons behind this with Insider, Ramin said: "Many times when I come to the end of the season and I'm done writing [music for the show], I feel I want to write another piece.
"I just can't quite let go yet. So then I'll just write something and stick it on the album. That's just really just me having fun."
Ramin explained that the theme was his way of saying goodbye to the series.
It's not the first time he has written a track for Game of Thrones that didn't make the cut, so to speak; he previously wrote 'Dark Wings, Dark Words' for season three, but elements of the melody were only heard the following season.
"I don't think ['Dark Winds, Dark Words'] got as much attention because ['Stay a Thousand Years'] is quite a statement piece," Djawadi said.
"It's very traditional choral church piece, but with the Dany and Jon love theme."